Cruising Michigan via EV: 3 Must-Do Road Trips
Michigan is home to dozens of unforgettable travel experiences that can easily be enjoyed on an EV road trip.
Explore Michigan's largest city center in Detroit, and trace the edges of the state's Thumb. Take in the rainbow sherbet glow of a Lake Michigan sunset from Michigan's charming beach towns, climb a century-old lighthouse and shoot Instagram-worthy pics of the Mackinac Bridge.
You'll find more than 1,000 EV charging stations across Michigan, with more online every day thanks to a recent investment of more than $20 billion in the clean energy sector. Check out our Ultimate Guide to Planning an EV Road Trip in Michigan, then hit the road for one of these must-do EV road trips.
Road Trip 1: Detroit to Tawas City (310 miles)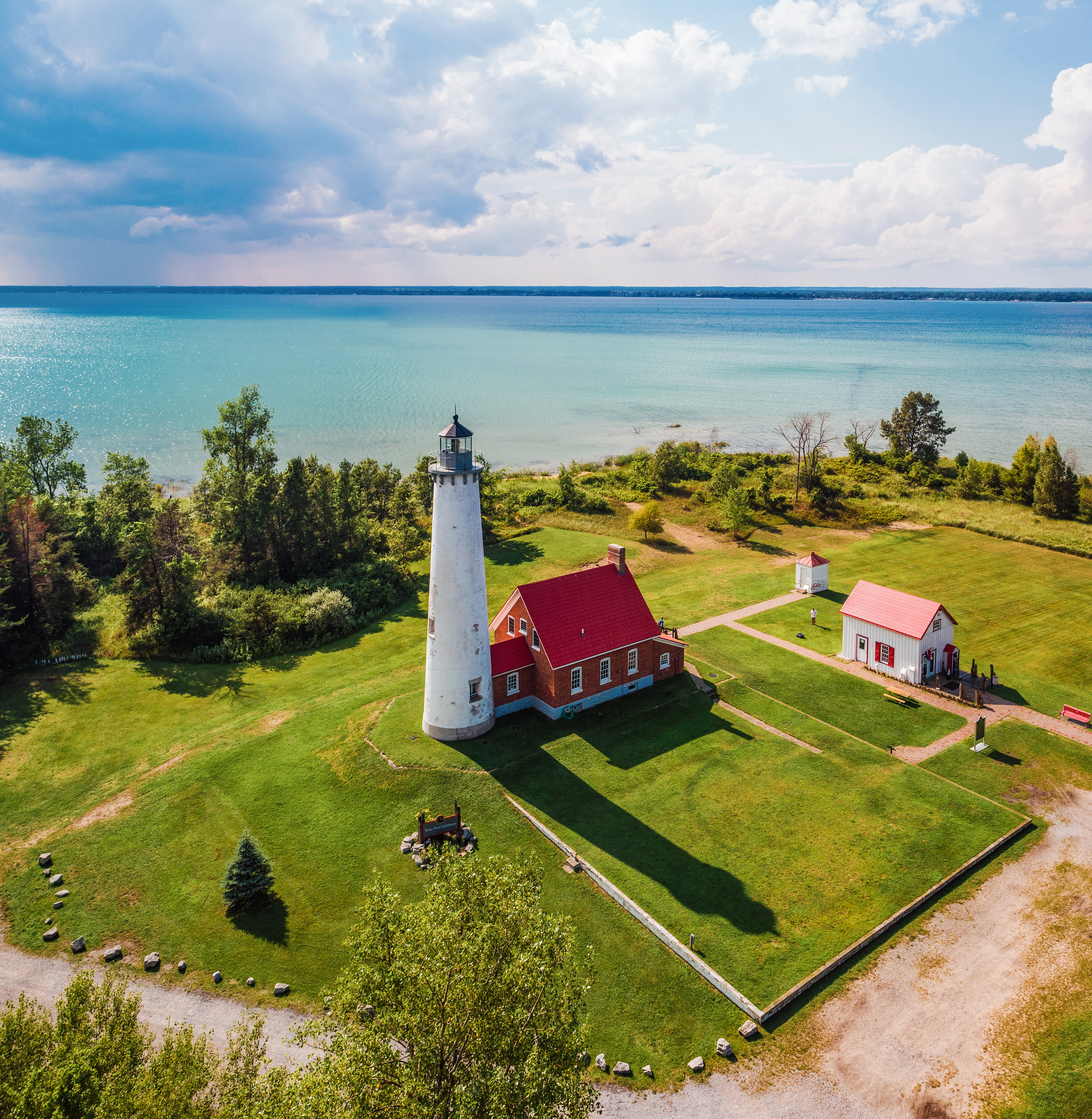 Begin your Michigan EV road trip in the Motor City, where the American automobile was born and where its green alternative is being built today. Overnight at the Detroit Marriott at the Renaissance Center located on the city's Riverwalk with public art, colorful flowerbeds and a Great Lakes-themed carousel. Plug in at the Marriott's charging station, then explore the downtown sustainably, on foot, via the People Mover or the QLine. Or head to Belle Isle, where you can plug in your EV in the Nature Center parking lot while you hike the island's trails or visit its lighthouse.
Head to Beacon Park for people-watching and dining at Lumen or SavannahBlue, with easy access to EV chargers.
Road Trip 2: Holland to Ludington (95 miles)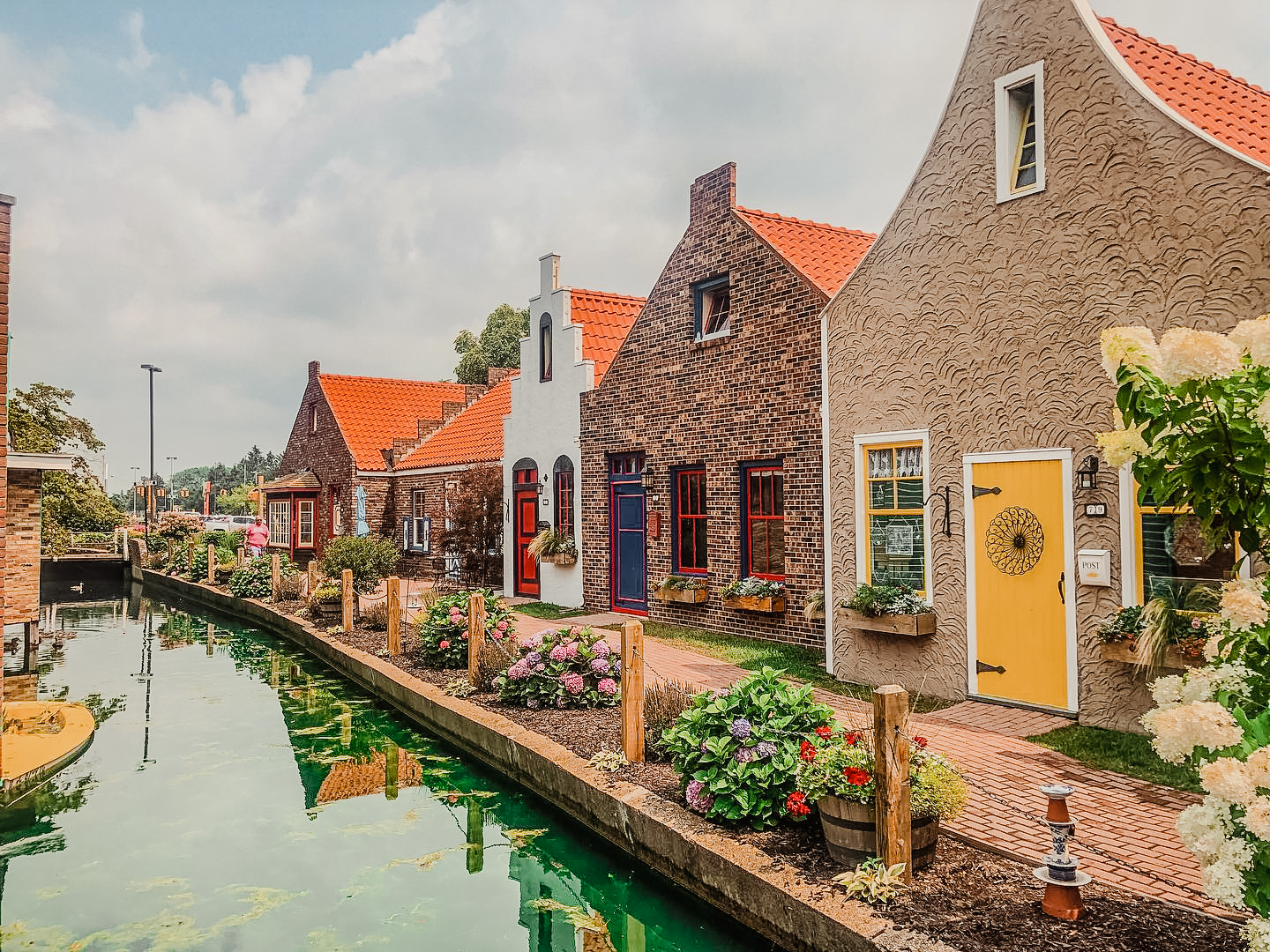 Home to another stretch of Lake Michigan beach, Ludington State Park, Ludington draws visitors with fishing, hiking and a beautiful lighthouse. Overnight at the Cartier Mansion Bed & Breakfast, an elegant 1905 inn with fine antiques, thick down comforters, a gourmet breakfast and EV chargers.
The inn sits an easy walk from Stearns Park, with its beautiful Lake Michigan beach, and Waterfront Park, with public art and an amphitheater. Dine at Jamesport Brewing, The Q Smokehouse or Crown and Cork, all of which are near downtown chargers.
Road Trip 3: Traverse City to Mackinaw City (105 miles)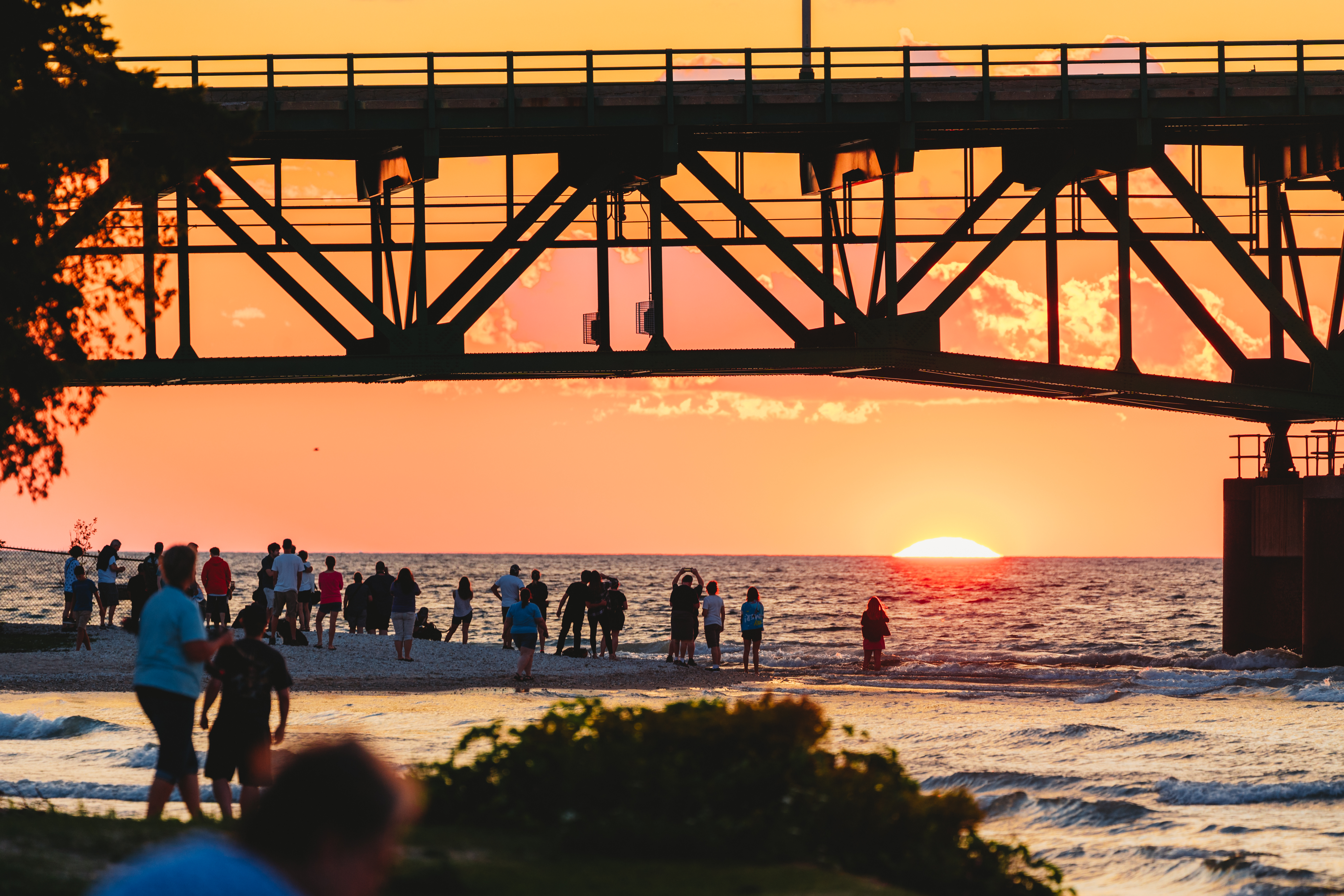 Travelers love this Lake Michigan resort town known for golden beaches, miles of bike and cross-country trails, and some of Michigan's finest wines.
Overnight at the Park Place Hotel downtown, an easy walk from numerous shopping and dining hotspots as well as ample EV charging stations. Dining favorites in Traverse City include Amical, Red Ginger and the Grand Traverse Pie Company, all near charging stations located downtown and at the Clinch Park beach.
About the Author: Amy S. Eckert writes about travel in destinations around the world from her home base in Holland, Michigan. amyeckert.com