5 Great Ideas for Winter Weekend Getaways in Michigan
Sometimes we need a reset, a shift in thinking that only a mini getaway will provide. That's especially true when winter or inclement weather brings on a bit of cabin fever. Whether you're traveling on your own, with friends, family or a romantic partner, these instant vacations will do the trick.
 1. Find an Outdoor Ice Skating Rink
There is nothing more beautiful than looking out of your window at a fresh, glistening snowfall. If you enjoy winter sports, head to your nearest ski area and hit the slopes. But you don't have to ski to enjoy Michigan winter to its fullest. Try ice skating as a way to channel childlike fun, something easily done in accessible city parks like Campus Martius Park in the heart of downtown Detroit or in Rosa Parks Circle in Grand Rapids.
2. Visit a New Brewery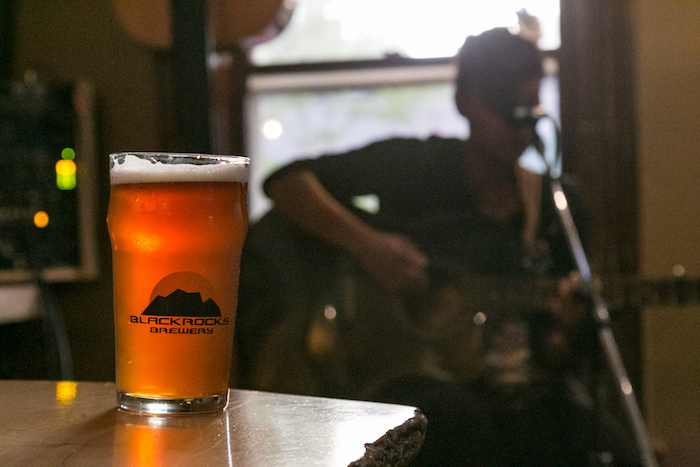 Michigan's burgeoning microbrewery scene is attracting visitors from across the country to sample the state's particularly creative brews, often served up in unusual, repurposed buildings or the ever-so-popular heated igloos! Suttons Bay's Hop Lot Brewing Company is open and accepting reservations for their outdoor heated igloos, as well as Blake's Hard Cider Company in Armada. With other breweries open in varying capacities like the tried-and-true Bell's Brewery in Kalamazoo, the ever-pleasing Short's Brewing Company in Bellaire, the charming Blackrocks Brewery in Marquette or one of the many other buzzworthy breweries across the state.
3. Explore Michigan's Ski and Snowboard Resorts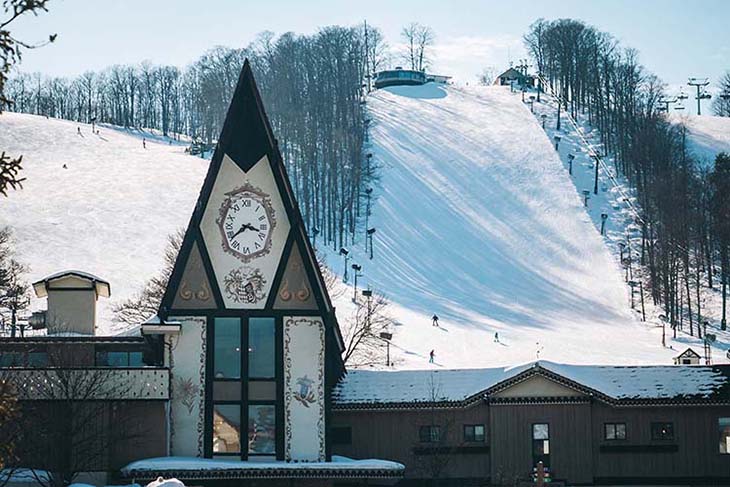 There are more than thirty ski resorts between Michigan's upper and lower peninsulas, and each of them have something unique to offer. Whether your family is looking for a relaxing resort stay accompanied by some mountain overlooks, or you're looking for a challenge among Michigan's thrilling black diamonds, you can learn more about what skiing and snowboarding in Pure Michigan has to offer with our Compreshensive Guide to Ski Resorts in Michigan, or take a tour of some of Michigan's signature ski runs with our Ski Pure Michigan series.
4. Escape to Wine Country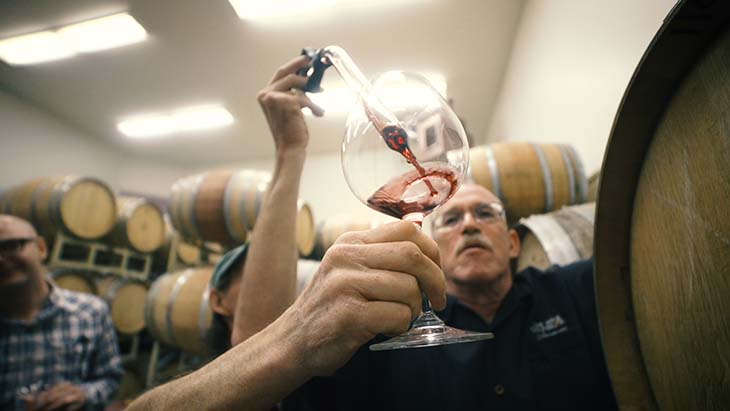 Michigan wine trails are visit-worthy, with every season offering something unique. Grab a group of friends or plan a getaway that's romantic, active or indulgent, along your favorite wine trail. Some of Michigan's most popular wine trails are found on Traverse City's Leelanau Peninsula and the narrower Old Mission Peninsula, and both offer winery bed and breakfasts that let you make your trip a wine country immersion weekend. If the state's southern reaches are more convenient, you're covered there too with the Southwest Michigan Lake Michigan Shore Wine Trail and Southeastern Michigan Thumb's Up Wine Trail. Winter offers cozy and quiet tasting rooms you'll likely have to yourself.
5. Go Shopping
There are local businesses and shops throughout Michigan for fashion, home décor, toys, and more! This guide to shops in West Michigan will take you through charming boutiques on the west side of the state. In Petoskey, these 10 local shops will help you find the perfect gift for a loved one—or yourself. There are tons of local shops throughout the Lansing area, in Detroit, and in Grand Rapids.
Whether you stay overnight or make it a long day-trip, a visit to an outlet mall is another opportunity to have a fun mini-getaway. Michigan outlet malls include Tanger Outlets Center Howell, Great Lakes Crossing Outlets in Auburn Hills and Birch Run Premium Outlets in Birch Run. You can also find unique options and support Michigan's small business owners with our Support Local guide.