Cool Off in These Fresh Pure Michigan Waters
Come summertime, we're drawn to water—and not just because it's so refreshing. We feel rejuvenated and healthier when we float down a gently moving Michigan river, jump in the waves, take a dip in an inland lake or just listen to the gentle surf or roar of a pristine waterfall.
Being on, in or near water, research shows, can instill calm through our bodies and minds and evokes a sense of awe that has value that even scientists say they don't fully understand. What we do know is how great it feels to jump in, and in Pure Michigan, that couldn't be more convenient.
In the Great Lakes State, you're never more than 85 miles from a Great Lake; you're an even closer distance (within six miles) to an inland lake with a beach or boat ramp or a freshwater stream that in some cases might be accented by a waterfall. So, dive into this list for some of the best ways to cool off this summer.
Waterfalls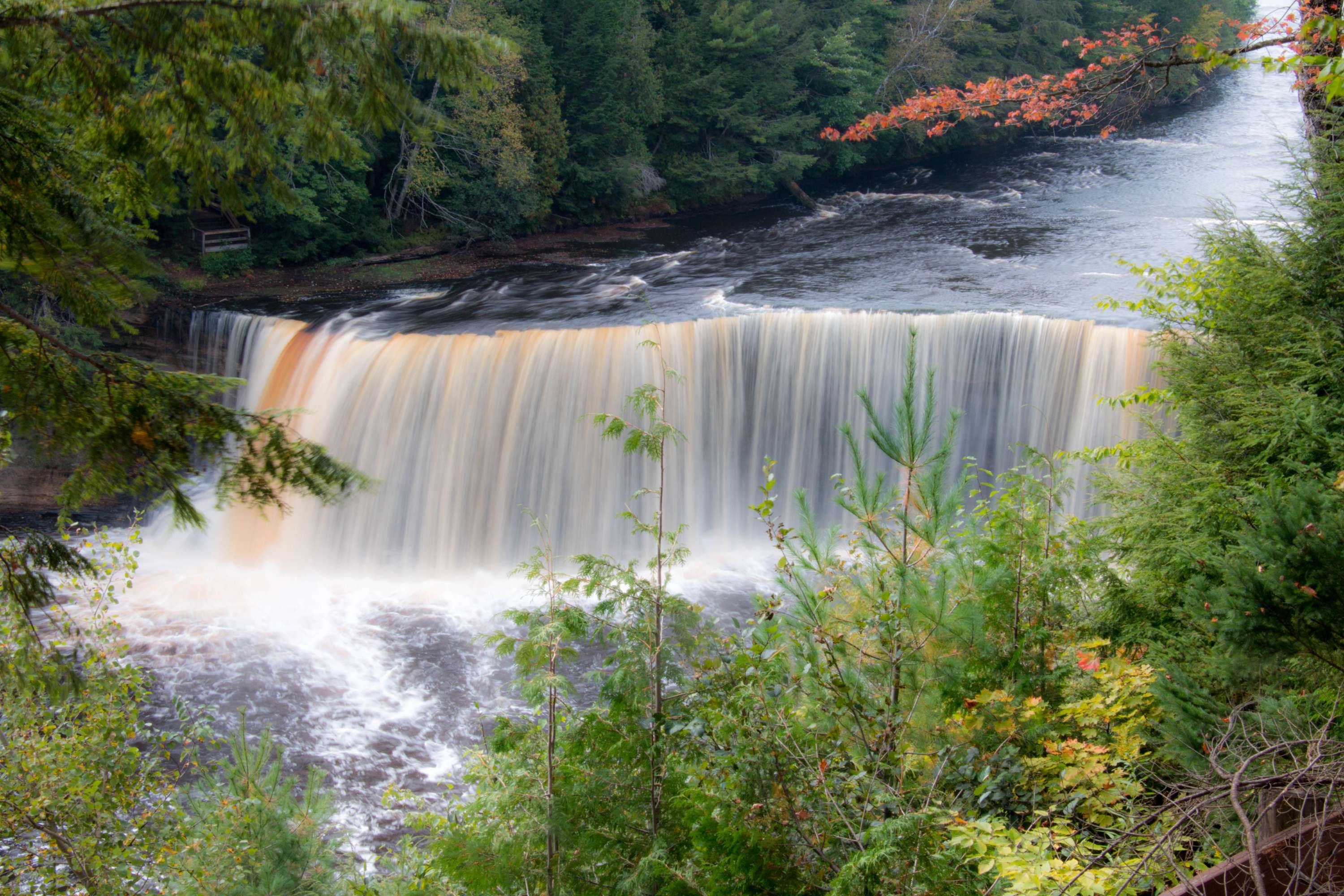 Bask in the spray of one of the state's 300-plus waterfalls, some at the end of a scenic hike, others accessible from a roadside or parking lot. The more powerful the falls, the more healing a visit can feel, one possible reason being that we feel so good when listening to the roar. Rushing, falling water also sends negative ions into the air—which might contribute to boosting energy and mood.
Tahquamenon Falls in the eastern Upper Peninsula are some of the biggest waterfalls east of the Mississippi, a powerful force at 500,000 flowing gallons per second, and memorably beautiful with their root beer-colored waters. The Upper Falls drops 50 feet and span over 200 feet amid a forested state park, and there's a set of lower falls viewable from an accessible bridge.
Hiking on the marked boardwalk that runs along the Presque Isle River in the far western Upper Peninsula is the best way to see the three waterfalls within Porcupine Mountains Wilderness State Park. You'll trek along the rushing river toward Manabezho, Manido and Nawadaha falls. The loop is adjacent to a rustic campground where most sites sit on bluffs overlooking Lake Superior for a double dose of water wellness.
Inland Lakes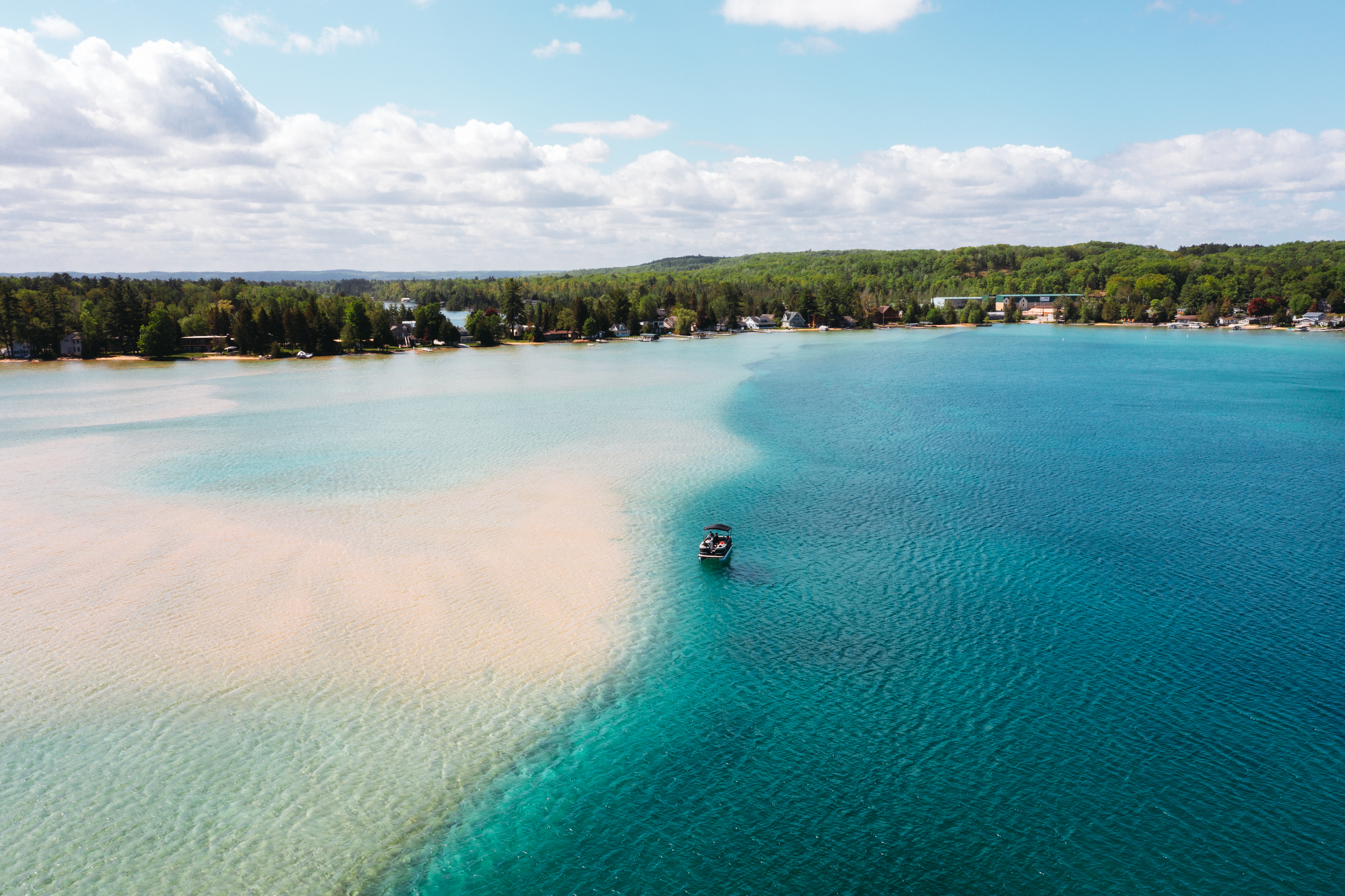 Michigan is the land of 11,000 inland lakes and they're as pristine as they are numerous.
You'll want to jump right into showy Torch Lake, the queen of Michigan lakes with an alluring turquoise hue that often places it on lists of the world's most beautiful waters. Its maximum depth of 300 feet makes it the deepest of the state's inland lakes and its clarity makes it great for kayaking in a clear-bottom boat. Outfitters also rent motorboats great for traversing the Chain of Lakes Water Trail leading through another five lakes and the connecting rivers.
Cool off in Silver Lake on West Michigan's shoreline, and you'll enjoy the clear water, soft sandy bottom and have the chance to round out a stay with a dune hike or buggy ride along Lake Michigan. At Gull Lake near Kalamazoo, take a dip and later enjoy a boat ride. It's a popular sailing lake that's great for birdwatchers too. The eastern shore draws flocks of bald eagles, great horned owls and trumpeter swans.
Discover more serene inland lakes throughout Michigan here.
Rivers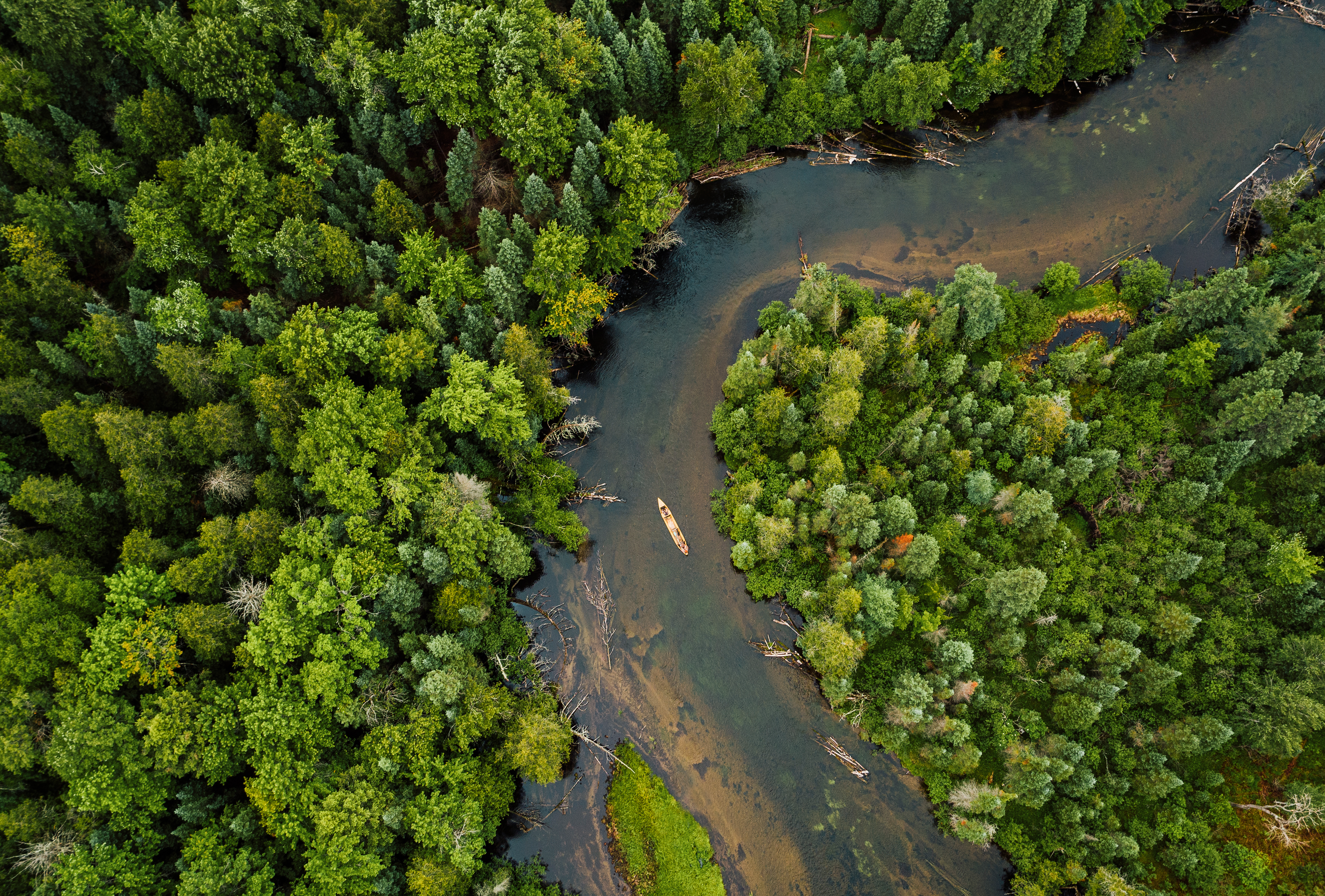 The Au Sable River is legendary for its fishing, but the clear water that's so great for trout is also popular with those who love river floats. Lounge in the tube and pick your distance; outfitters are plentiful along the 138 miles the river flows through forests and around multiple river bends between Grayling and Oscoda, where it meets Lake Huron. Penrods Au Sable Canoe and Kayak Rentals offer short day trips out of Grayling as well as camping expeditions along the entire length.
For a lazy day on the river (which experts say can be good for mindfulness and reflection), find a tube rental on the pretty Huron River near Ann Arbor. For more fast-paced fun, float the Sturgeon River near Indian River, where the thrill of the quicker flow is accentuated by obstacles you need to maneuver around. Rent kayaks or canoes or take a paddling class at the Argo Canoe Livery run by the city of Ann Arbor. 
Great Lakes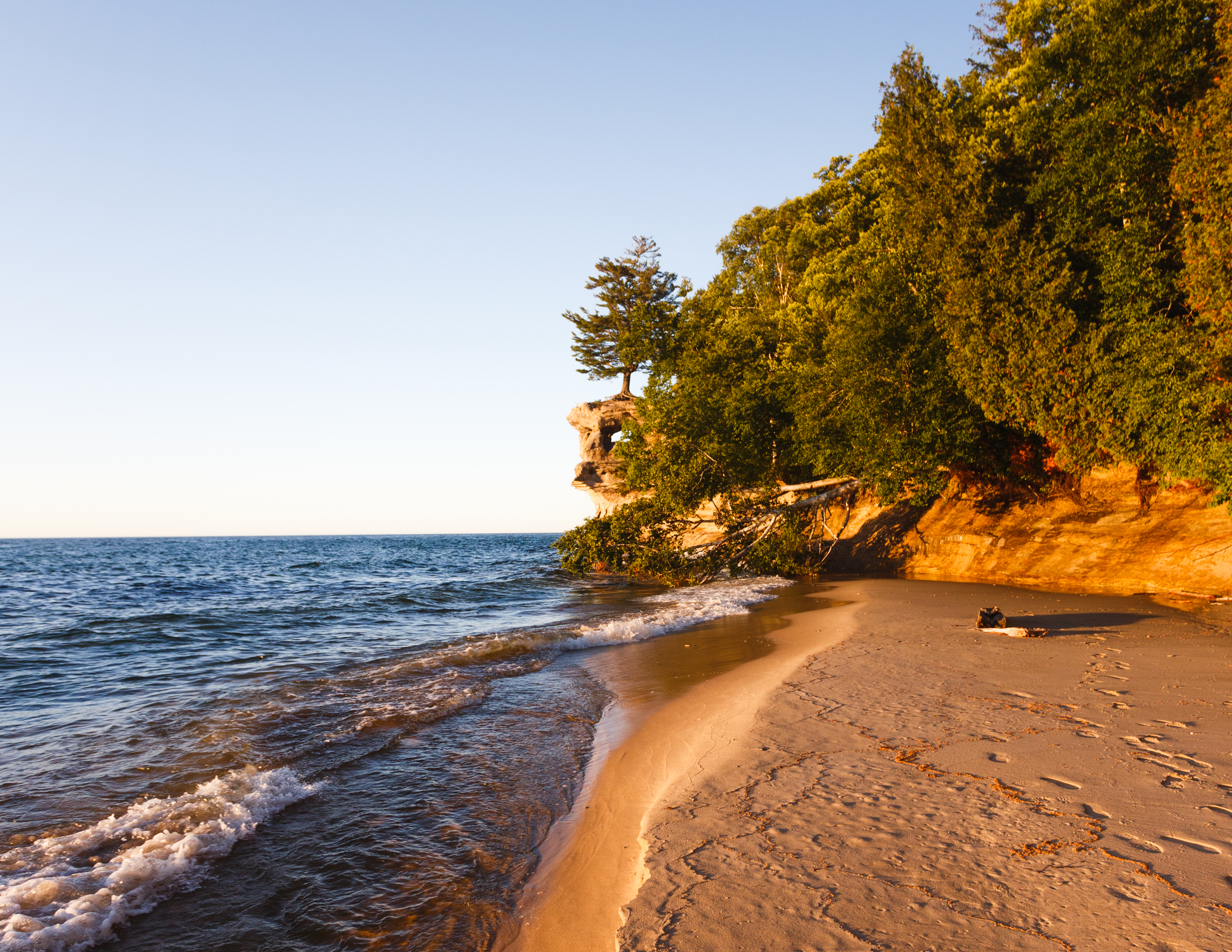 Memories of childhood beach fun add to a positive state of mind, experts say, and Michigan has 3,000 miles of shoreline on which to play your way to a happier day.
Find three miles of sandy shore at Port Crescent State Park along Lake Huron in the "Thumbcoast" town of Port Austin. Opt for park lodging like cabins, cottages or its geodesic dome to stay and watch a sky blanket of stars emerge in this official dark sky preserve.
Within Pictured Rocks National Lakeshore, find Sand Point Beach, what The Weather Channel once dubbed one of America's top five summer beaches for its soft, white sand, views of Munising Bay and calm waters protected by nearby Grand Island.
Find more Great Lakes beaches from coast to coast here.
Whether you are looking for a thrilling adventure or a peaceful respite from the hustle and bustle of everyday life, Pure Michigan's fresh waters are something to be marveled at and experienced by all.
About the Author: Kim Schneider is a long-time travel writer specializing in Michigan adventures, food and wine. She's the author of 100 Things to Do in Traverse City Before You Die.