4 Scenic Places to Visit on an Upper Peninsula Road Trip
The Upper Peninsula is a special place. There's no place quite like this untouched, pure and vast landscape. Join photographer, Shalee Blackmer, on her Upper Peninsula vacation as she tours the pristine, picturesque vistas and attractions of Michigan's UP.
First, I recommend heading to Copper Harbor on the Keweenaw Peninsula. If you're coming from the lower peninsula, you'll cross the Mackinac Bridge and hop on US-2. And if you're like me, you won't be able to resist the urge to pull over and stick your feet in Lake Michigan along the way.  You'll pass through beautiful Munising, Marquette, (both great places) and eventually L'Anse, where you'll enter the beginning of the Keweenaw Peninsula.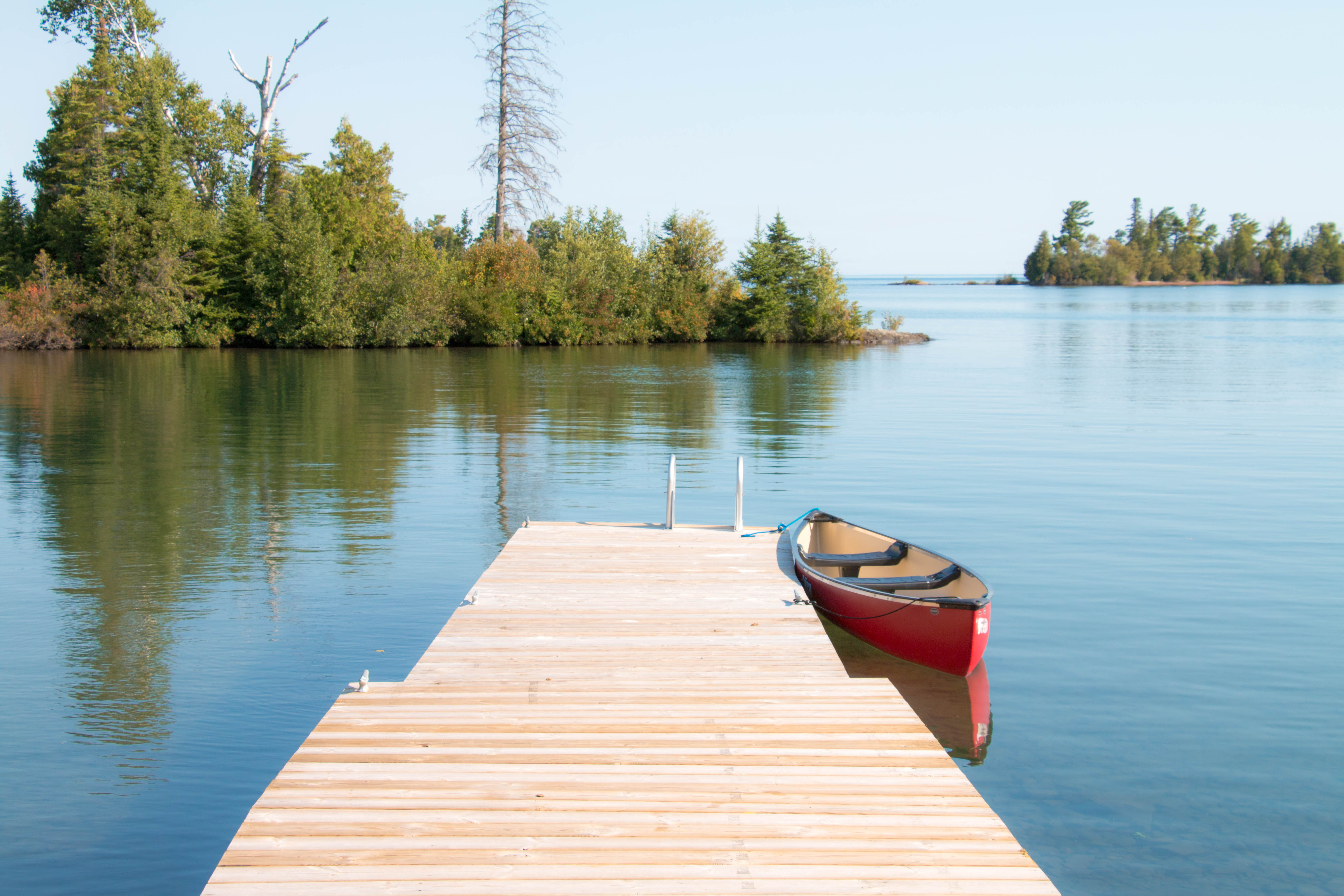 Once you're on the Keweenaw Peninsula, you'll pass dense forests, quaint towns and (of course) many signs for pasties. I was excited for what was to come and the new adventures that lie ahead. Driving to Copper Harbor on US 41 winds you through northern pine lakes and tunnels of trees. Venture up M26 too and you'll find tranquil beachside towns like Eagle Harbor and a monk-run bakery called The Jampot. 
There are endless opportunities for exploration throughout the entire peninsula. Houghton, home to Michigan Tech, is a lively town filled with culture, good beer and even a ski resort. A place called "The Library" doubles as a brewpub, so Tech students love to tell their parents they're headed to the Library after class. I was incredibly impressed with the Keweenaw Brewing Company.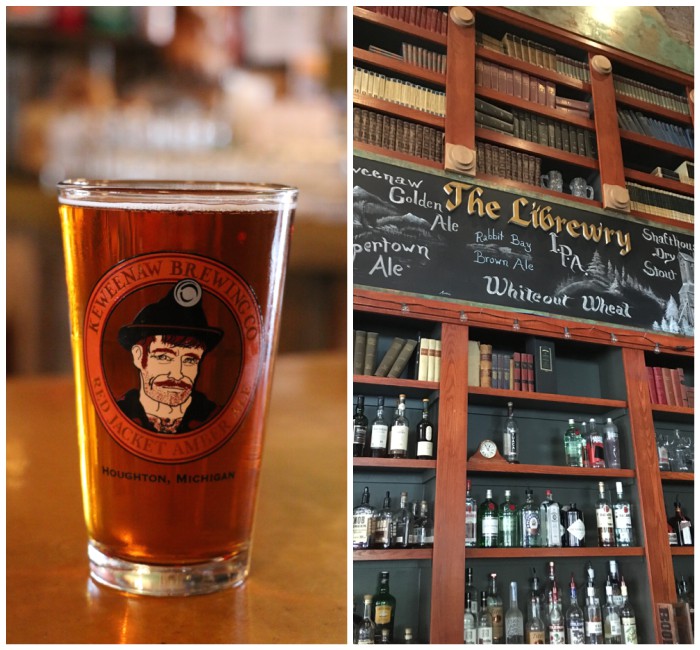 Perhaps my two favorite spots of the Keweenaw Peninsula came in very unexpected places. The first, North Canal Township Park, I heard about from the staff at the Country Inn and Suites. I was told to take a left on P-554 out of town and follow the road until the end. What I found was much more than I expected. Cars can drive out to the very tip of the water along a long grassy field. A black sand beach welcomes the crashing waves from Superior. I stayed out there one night waiting patiently for the northern lights (which unfortunately never came). The shoreline was dotted with beach fires and a few people lay on a blanket nearby sleeping on the beach. I built myself a fire and enjoyed listening to nothing but the sounds of waves in solitude for hours.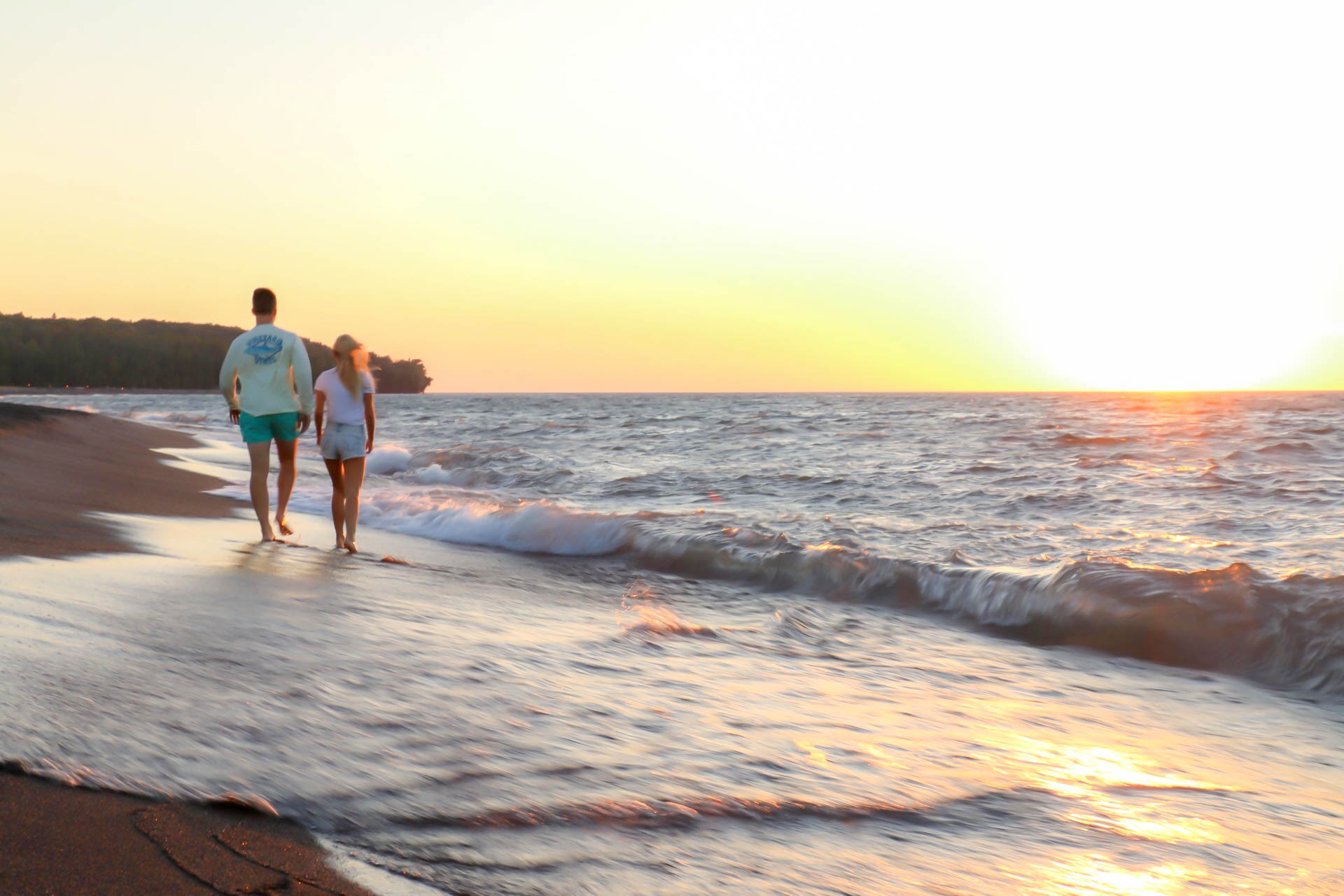 The second place was Hungarian Falls, which is just a short drive north of Hancock. The falls are down a back seasonal road, with no sign indicating where to pull off. They are quite hidden, which makes the reward even greater. When I pulled up to the coordinates listed, two other cars were trying to find the falls too. We set off together and found more than any of us expected. After a short while the other visitors left, leaving me at the falls alone. I climbed on the rocks, sat in the water on the humid 80-degree day, and took more photos than I'll ever know what to do with. I ate lunch on an outcrop in the middle of the falls. It was perfect.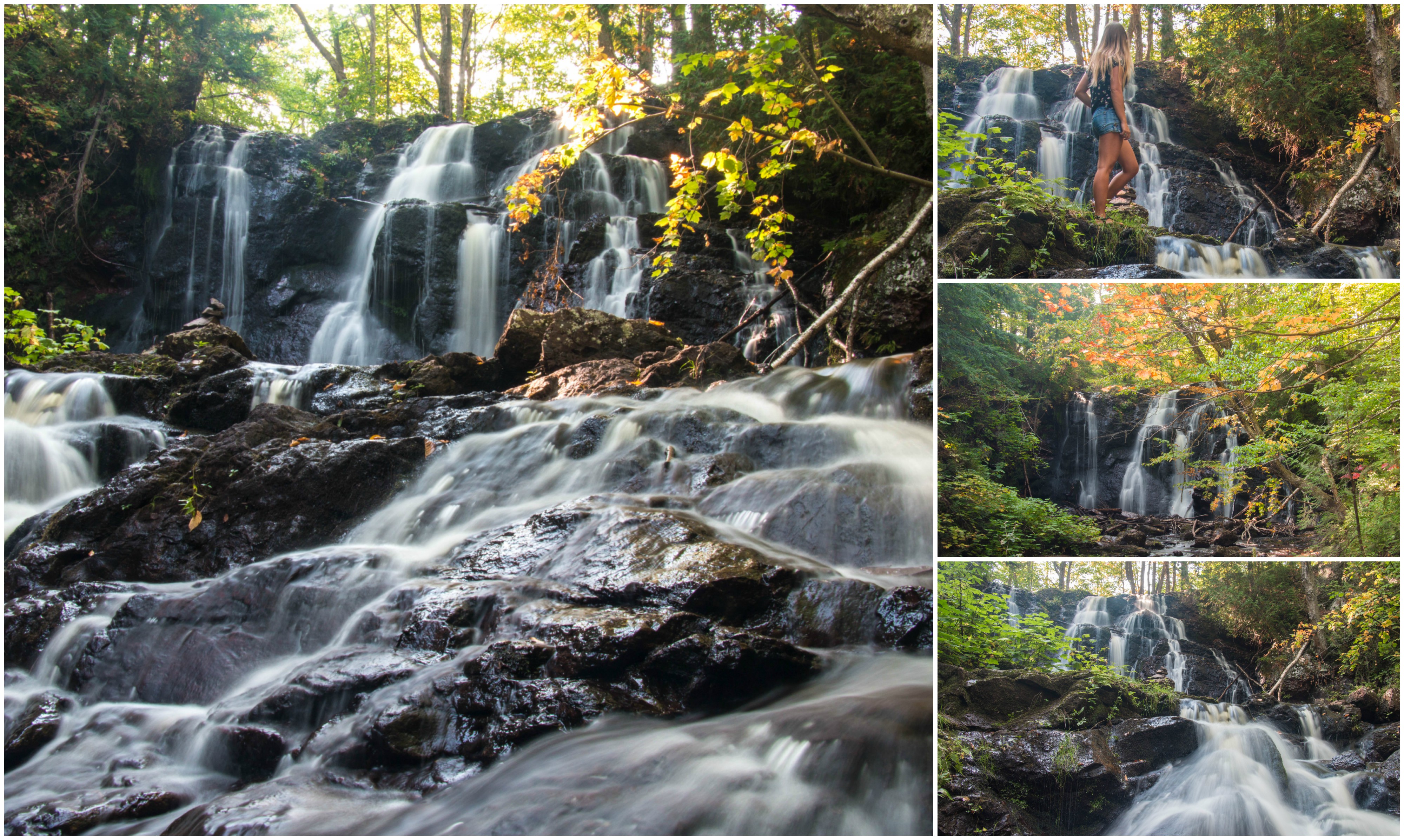 To find this beautiful area, head north out of Hancock on US 41. Roughly three miles past the Houghton County Memorial Airport, turn right onto Old Country Road and then keep left for Golf Course Road. The road widens shortly after a sharp left curve and you'll see a small two track on the right. This is where you park (Google Maps should show the falls).
Once you reach it, Copper Harbor is an incredible place. Situated at the tip of the Keweenaw, it provides something very few places in the world still do: the ability to disconnect. Here you are surrounded by nothing but Michigan beauty. There are beaches to enjoy in complete solitude, two-track roads to get lost on without a worry in the world, mountains to ski and bike on, and access to places like Brockway Mountain.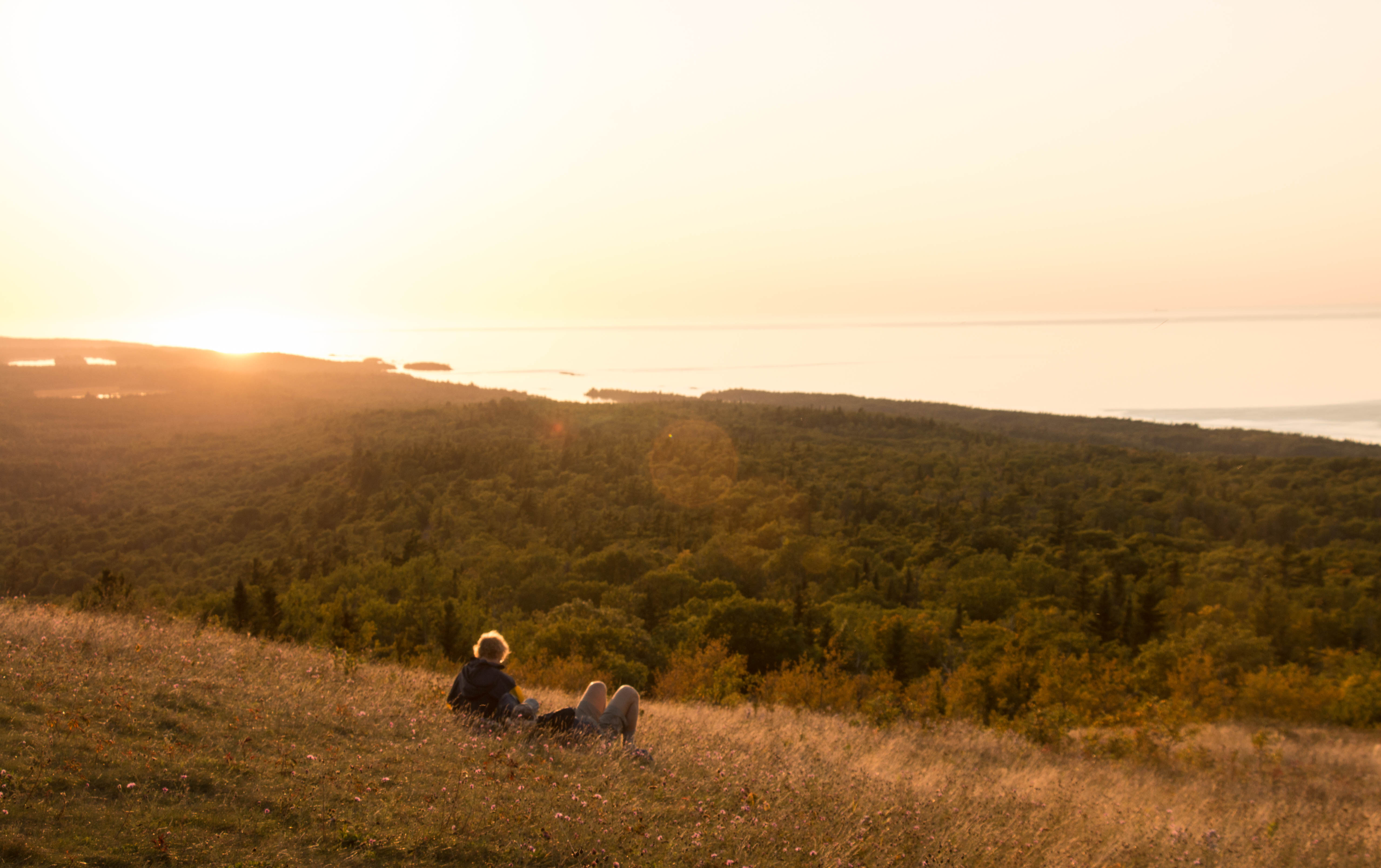 The town is quite tiny, with only a few mom-and-pop motels, souvenir shops, and restaurants. The Bella Vista Motel sits directly on the harbor and offers a free canoe for guests to use. The Thimbleberry shop has delicious chocolate fudge that shouldn't be missed and if you get a chance to wave off the ferry heading Isle Royale, don't miss out.  
Just outside of town is Manganese Falls and Fort Wilkins State Park, both beautiful places surrounded by miles of hiking trails and pristine forestlands. Whether looking to relax on the shores or find adventure in the mountains, the options here are endless.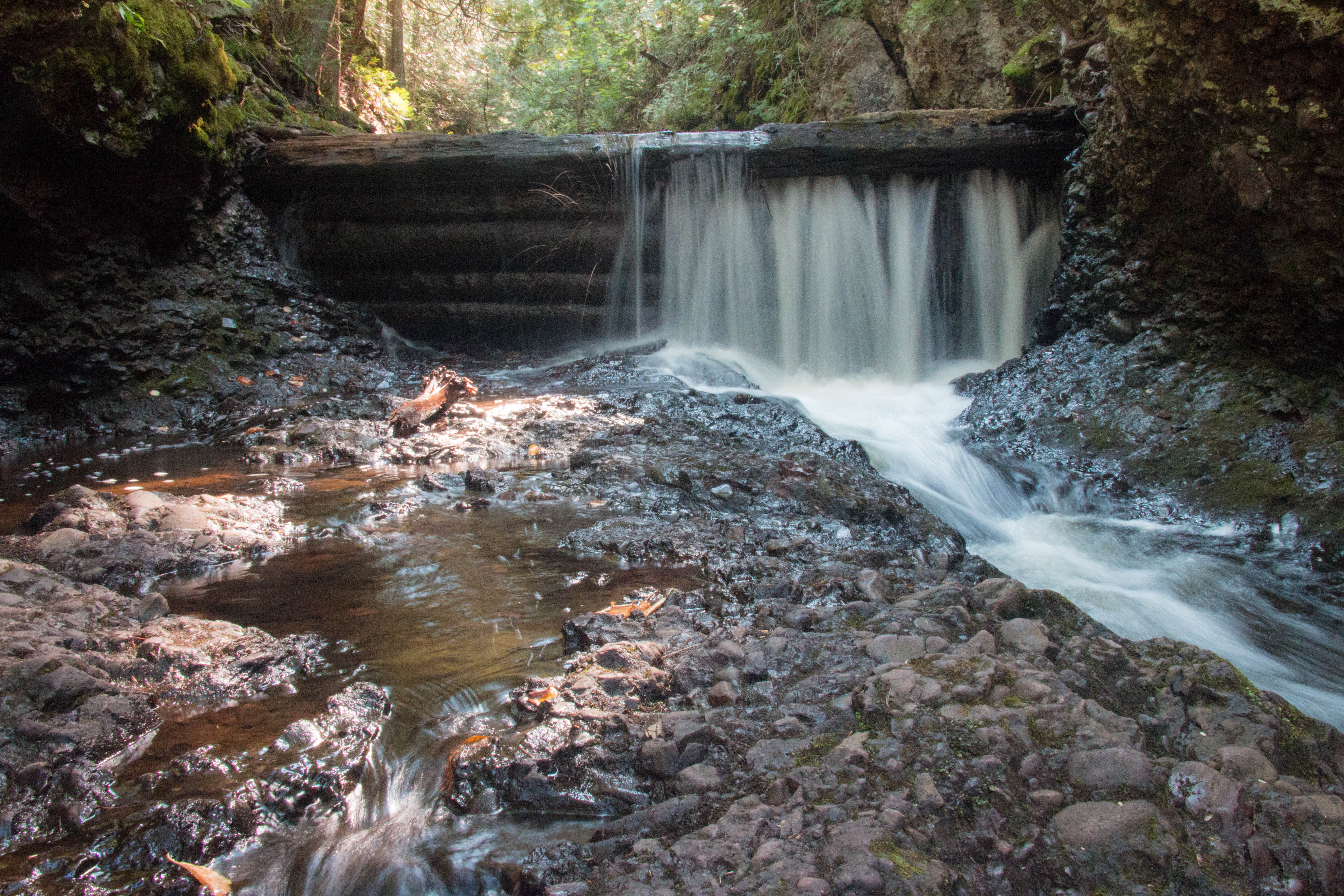 From the Keweenaw, head to the Porcupine Mountains, one of Michigan's most wild landscapes. Located in the far western Upper Peninsula, it can be quite the trek for a Michigander to visit, but it's a must. It doesn't take much more than a photo from Lake of the Clouds to prove this place is magical. The mountains are situated just a couple of miles from the shores of Lake Superior, making it possible to hike from shores to summits in a single day.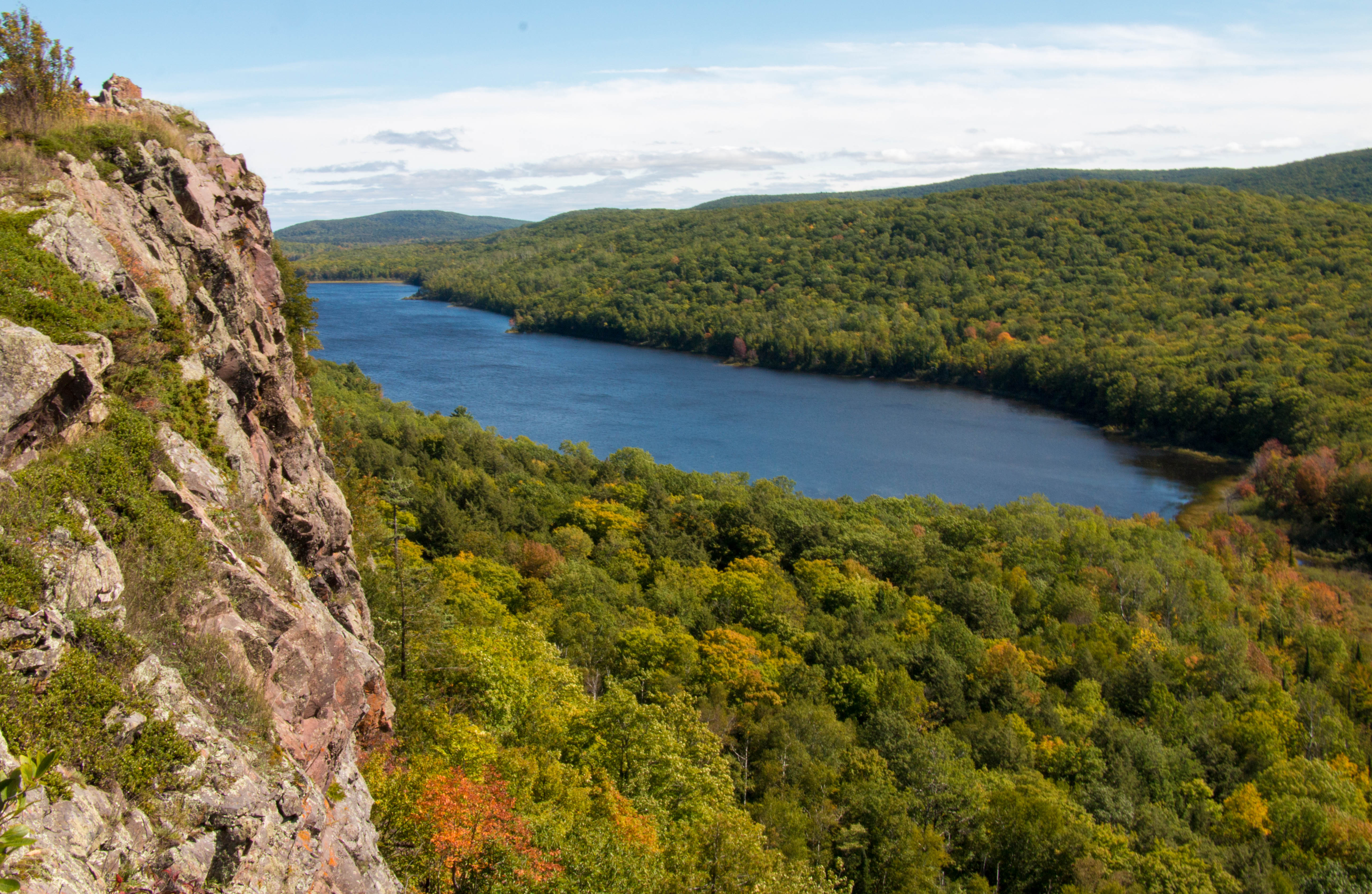 The Summit Peak trail takes you to the top of one of Michigan's highest points and offers panoramic views of the surrounding area. The hike to the top is a short ½ mile, but the Summit Peak Loop brings you down to Mirror Lake for a total of five miles.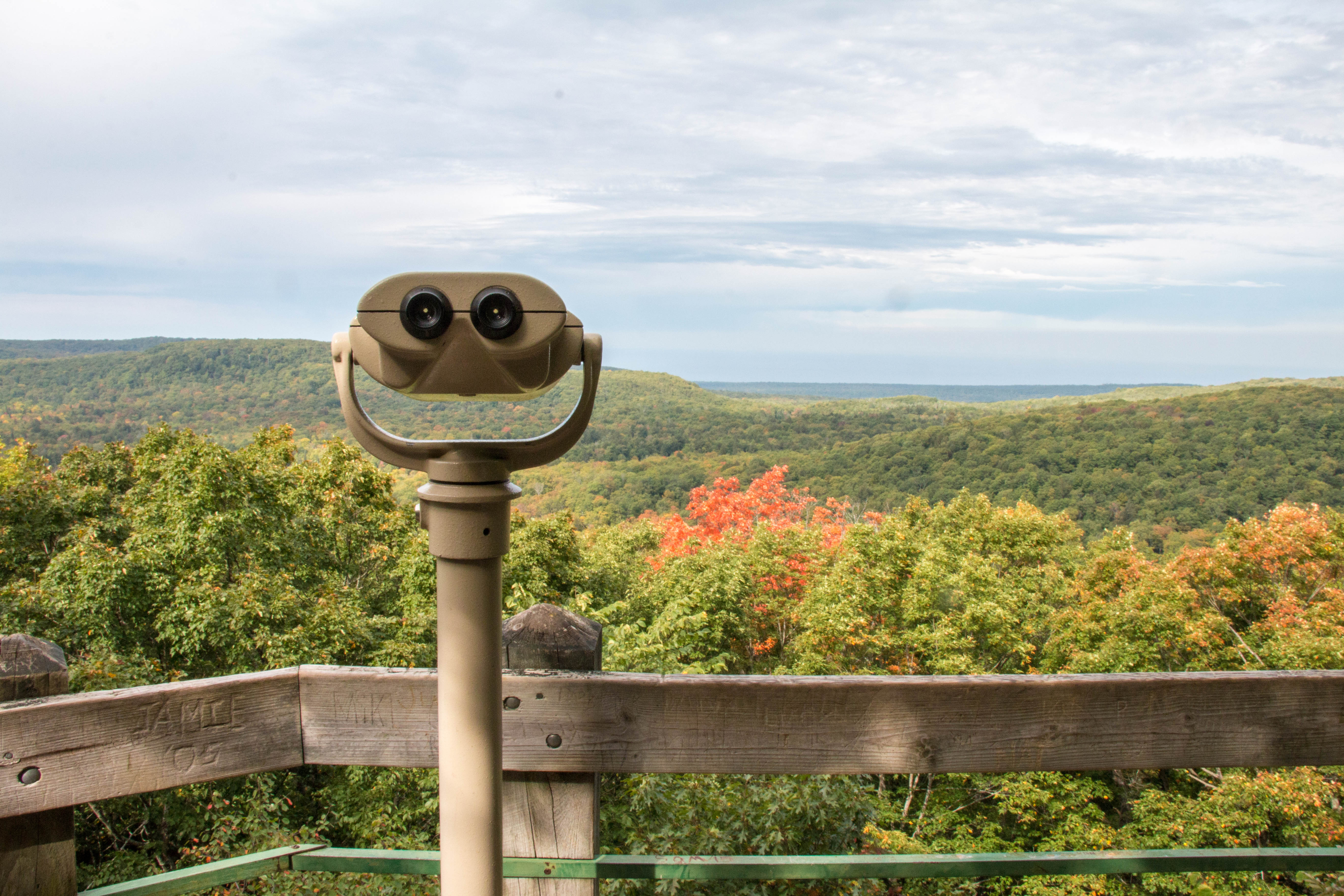 On the western edge of the park, the Presque Isle River flows down to meet Lake Superior, creating a series of incredible waterfalls. Although it's not allowed to swim in these falls, it's still the perfect place to look around, relax, and enjoy to true beauty of Northern Michigan. Throughout the Porcupine Mountains are backpacking campsites and cabins. If looking to get the full effect of the mountains and the wilderness, look into these as your accommodation. You may even encounter a black bear!

The area surrounding the Porcupine Mountains is quite desolate, so it may be best to stock up on groceries in Ontonagon or Ironwood. Closer to the park is the AmericInn Lodge which has an attached restaurant that sits directly on Lake Superior. During the fall, people travel from all over the country and world to get a glimpse of the foliage here. Once you visit, it'll be easy to understand why.
From the rolling hills to jagged cliffs, next head to Pictured Rocks! I have a slight obsession with cliffs. Jumping off them, sitting on them, and photographing them. All of this is possible at Pictured Rocks. 
Grand Island is an incredibly unique area of Michigan. The island is home to a respectable black bear population. It's famous for it's backcountry camping, winter ice caves, and perfectly rounded pebble-stoned beaches. I had only ever been to this section of Pictured Rocks during the winter, and it seemed fitting to bike the island in the beautiful and unusually warm September weather when I visited.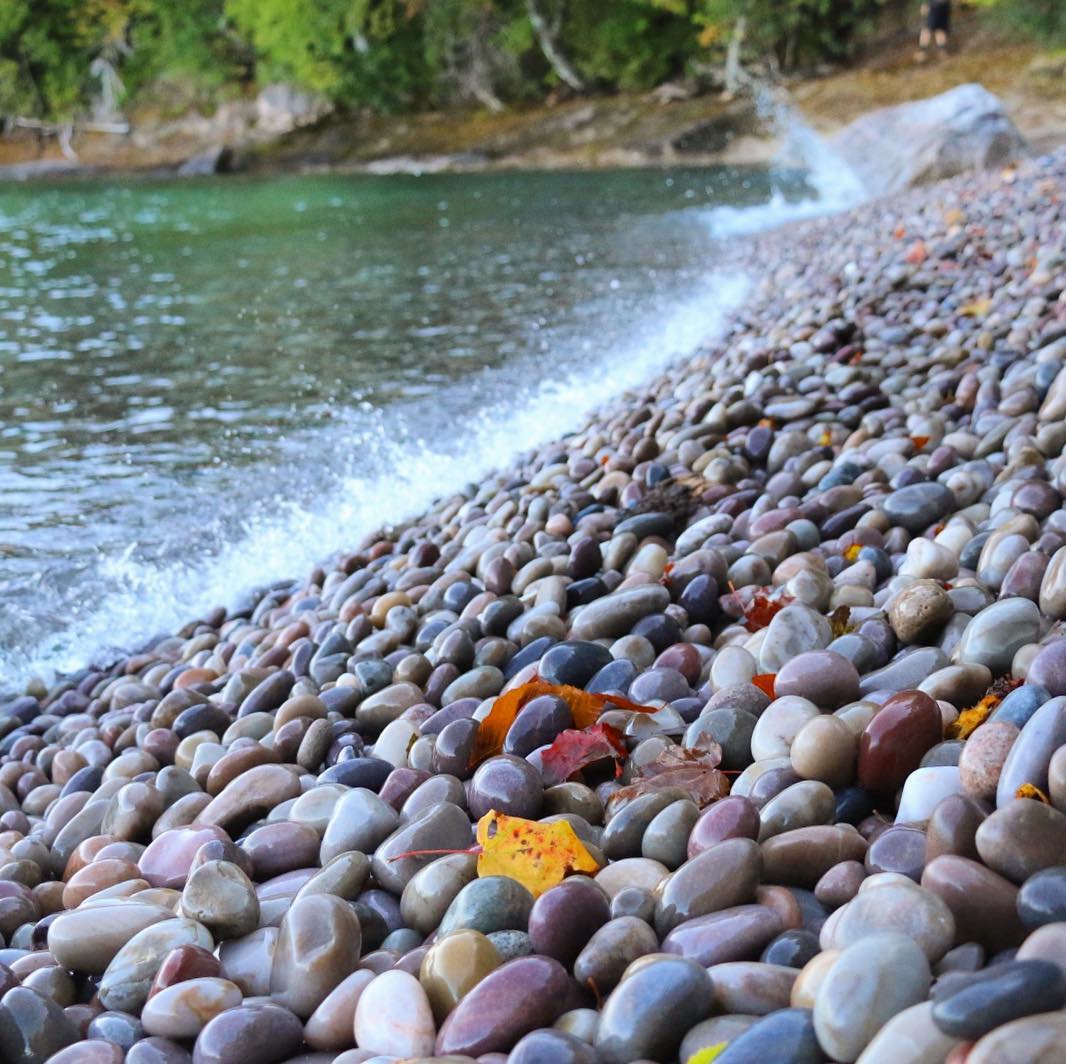 The ferry crossing takes a short five minutes, and bike rentals are available at the ferry dock. The pebble beaches on the Far East side of Trout Bay were perhaps my favorite spots. Rock outcrops jet out to deep drop offs, making a perfect place for a chilly swim on a warm day. The pebbled beaches are something straight out of a postcard. When wet, they glisten bright colors (red, purple, green) along the shore, each one almost perfectly rounded. I could've easily stayed there an entire day. The eastern side of the island holds high cliffs and long sandy beaches. Those who want to experience all it has to offer can bike around the entire island, which is about twenty miles.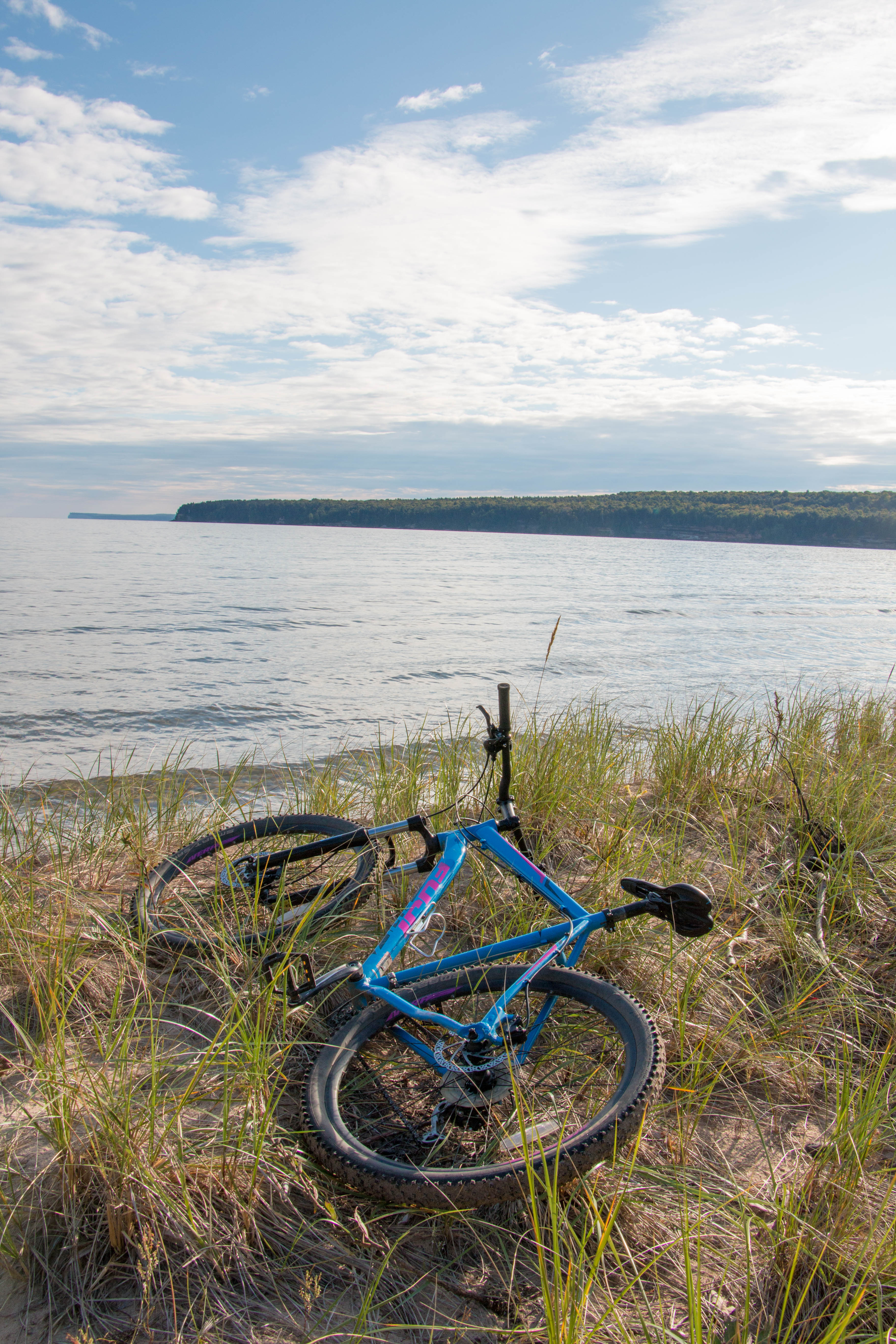 After Grand Island, hike the Chapel Rock and Mosquito Beach Loop Trail. The roughly eleven-mile loop trail brings you to some of Pictured Rocks most Iconic Landmarks such as Chapel Rock, Inspiration Point and Mosquito Beach. Many view Pictured Rocks from far below on boats and kayaks. What is unique about this trail is that it brings you to the top of the cliffs most only see from far below. The water is so clear that from the top of these two hundred foot cliffs you can see straight to the bottom. Trees filled with bright fall colors cling to the edge of cliffs. You'll sit on a beach a hundred feet high.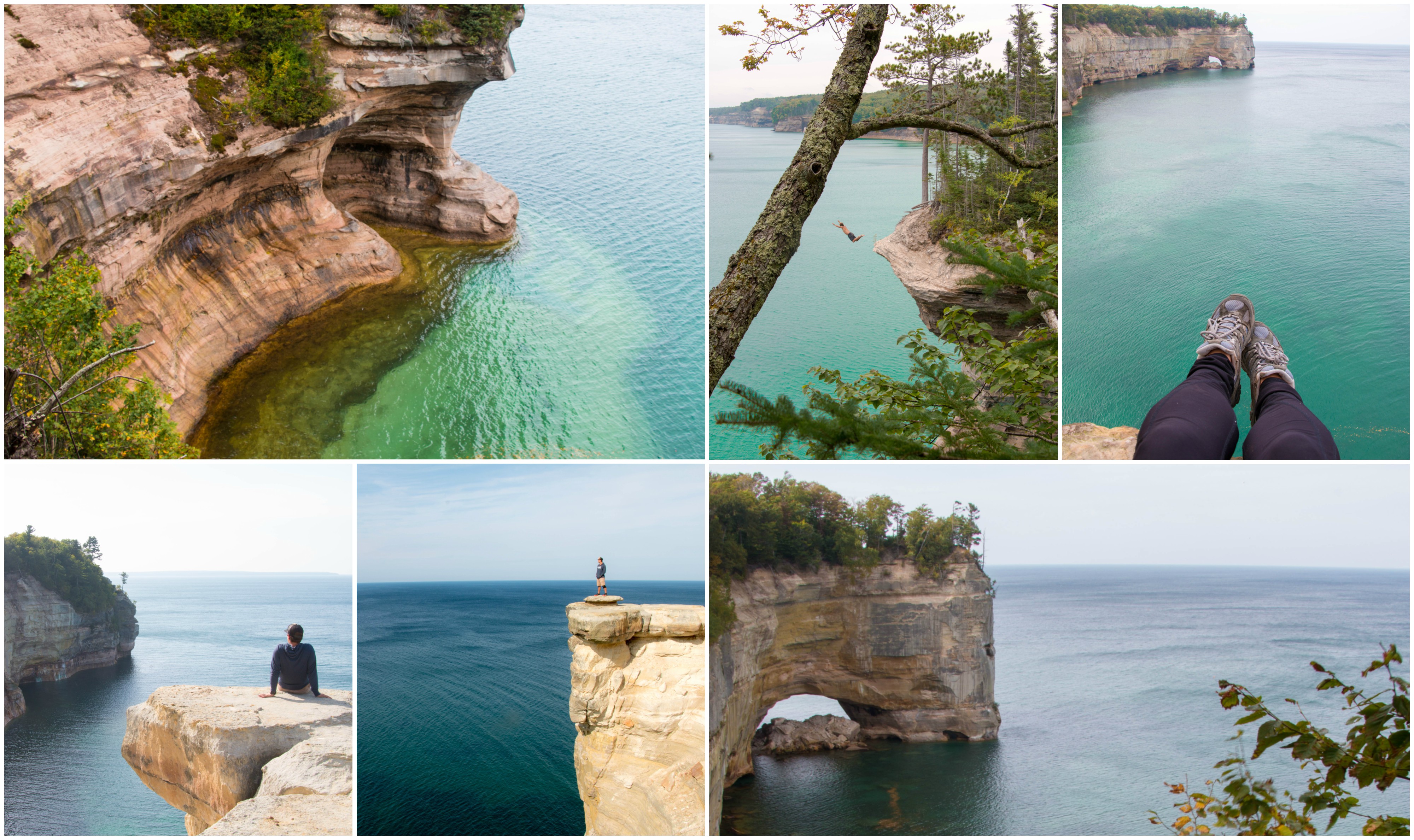 The trail is quite flat and relatively easy, making it perfect for explorers of all ages. On your next family trip, bring backpacks and plenty of water (there is no water at the trailhead or along the trail) and get ready to experience Michigan beauty like never before.
Finally, head to Sault Ste. Marie. You're going to have a fantastic time exploring, eating and swimming through the UP's Northeast! When I first arrived, there was a freighter venturing through the locks, which I automatically ran over to see. If you've never witnessed the process of a freighter going through the Soo, add it to you bucket list!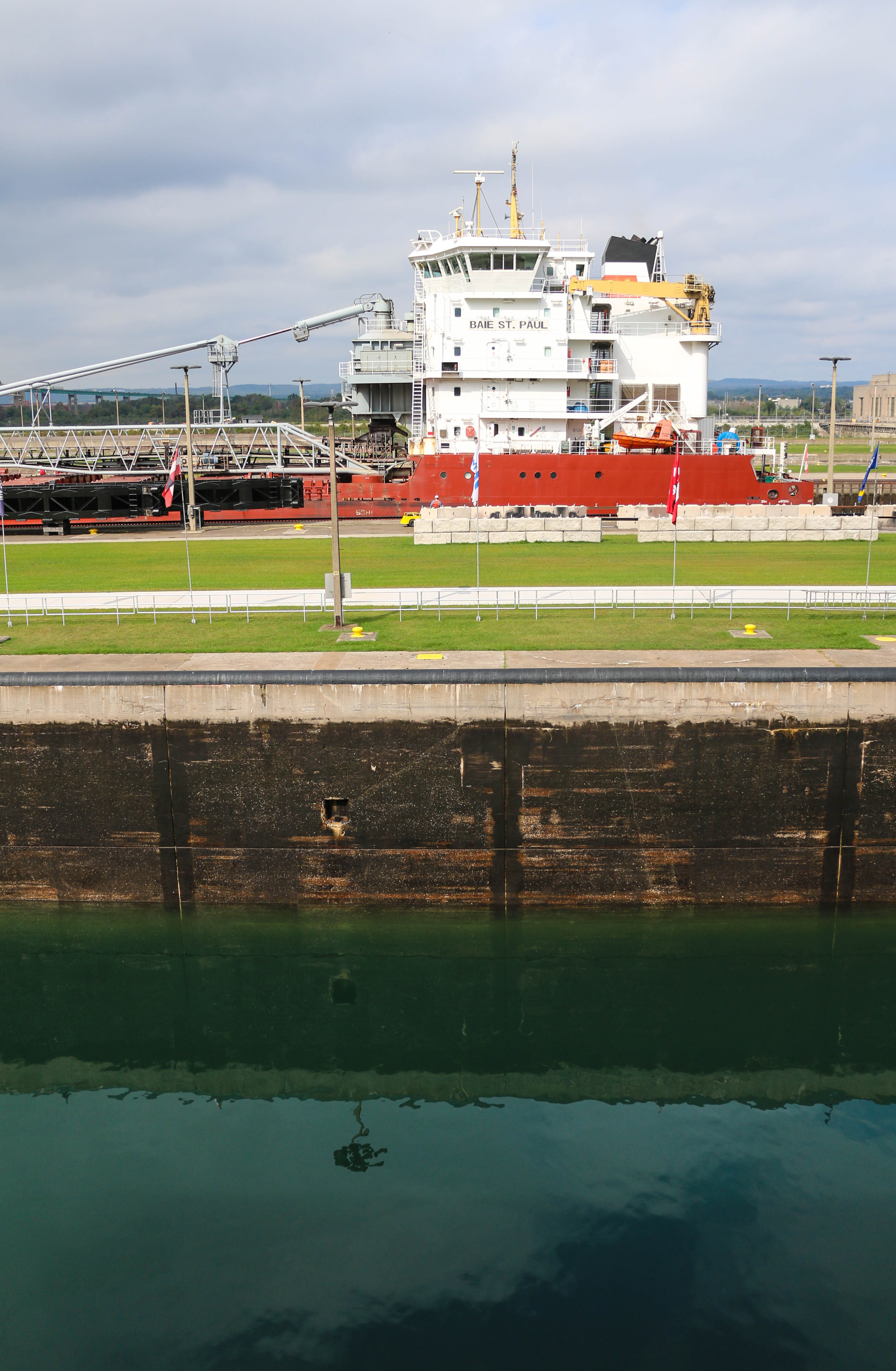 Just over an hour drive from Sault Ste. Marie is Tahquamenon Falls State Park. Every Michigander knows just how beautiful these falls are, but if you haven't had the opportunity to visit, fall is the best time to experience it!
The shoreline along this area some of the clearest and most pristine water I've ever witnessed. Near Point Iroquois Lighthouse, the rocky beaches are perfect for stone collecting and snorkeling. It was September on Lake Superior, but I still made sure to take a few dives in! How can you not with water that clear? A sunset at the lighthouse is a must-do for anyone visiting the area. If everything falls into place, the sun will set as a freighter passes by on the horizon, entering Lake Superior for the first time through the locks.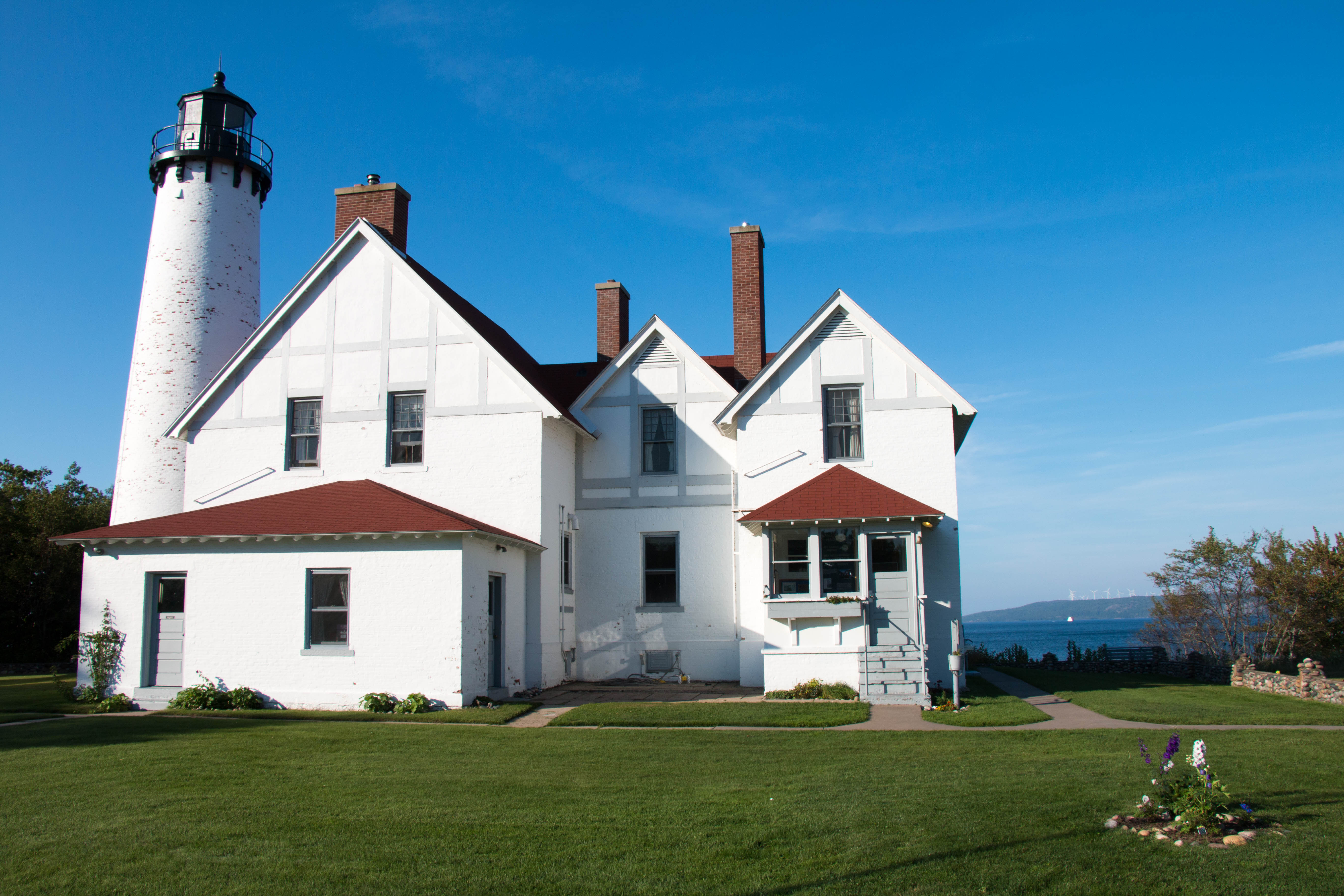 One surprising fact I learned about The Soo is that it is an upcoming foodie heaven. Downtown is filled with delicious eateries and pubs like the Soo Brewing Company, 1668 Winery, and The Palace Saloon. All just located a block from the locks and a few yards from the Downtown Ramada Inn. I wasn't ready to leave Sault Ste. Marie, as it was the end of my trip. On my last night, the sunset was beautiful, I drank wine and listened to a band from Montreal play.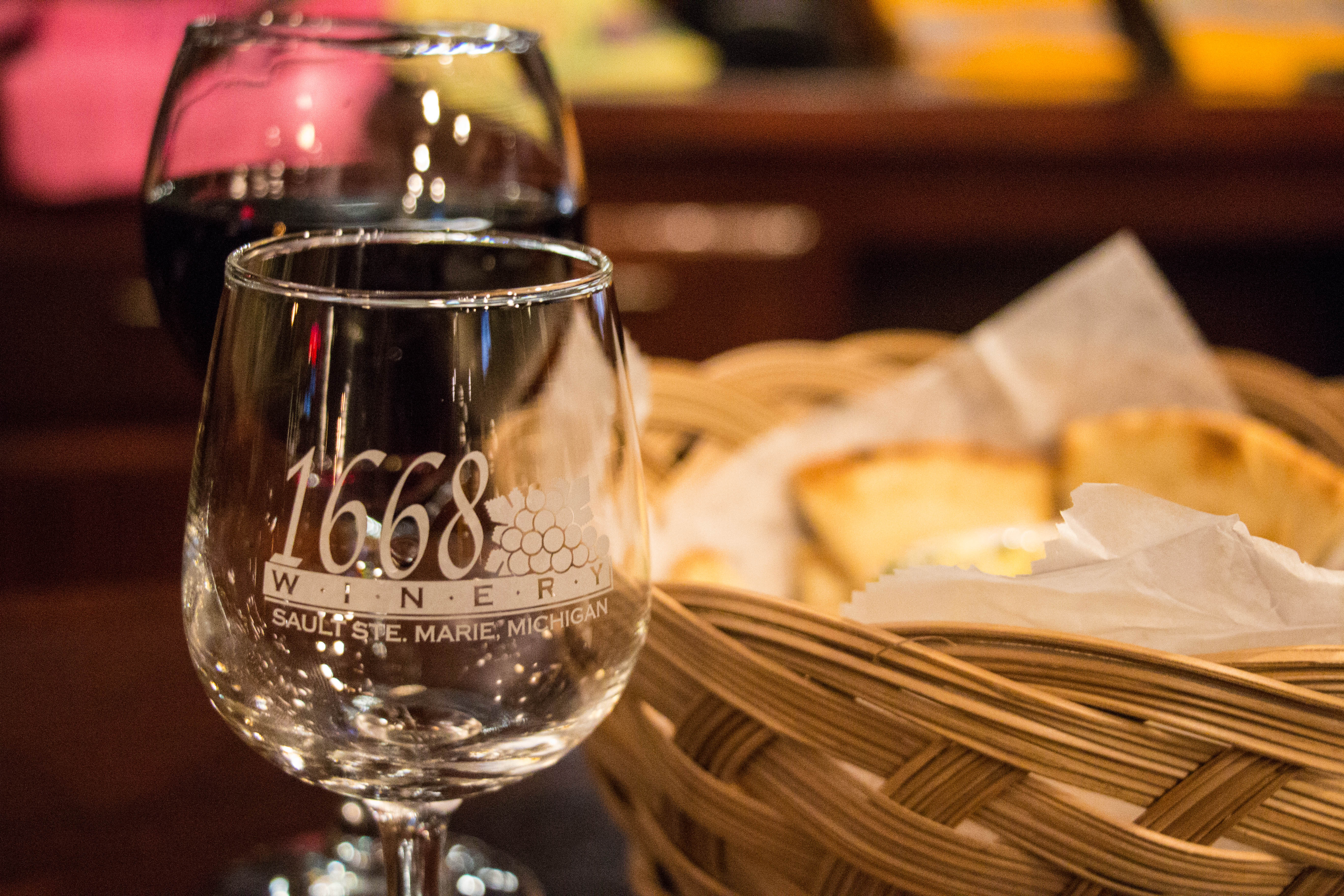 We all need to escape life every once in a while and find a place to hit reset and enjoy the simpler things in life. Where we notice the sunset instead of an email, or go for a hike instead of a movie. The UP makes us wild and full of wonder, turning us each into the kid we once were.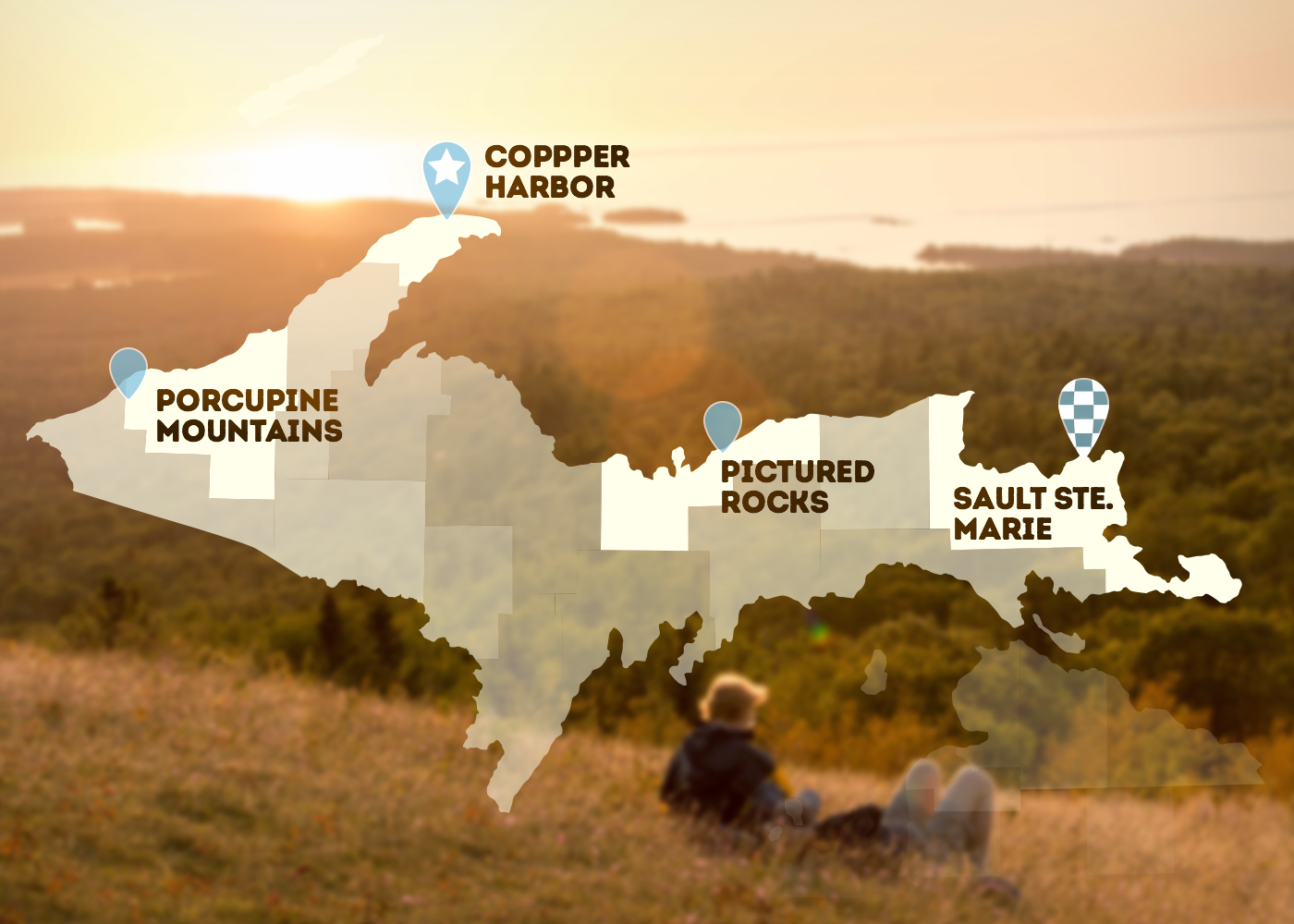 About the Author: Shalee Blackmer believes in genuine travel experiences. If she could offer one travel tip, it would be to slow down and leave enough time to find those more memorable spots. Find Shalee's journeys on http://shaleewanders.com/.