20+ Things to Do in Michigan: Your Ultimate Summer Bucket List
Summer in Michigan
couldn't be sweeter. But it's good to have a plan to be sure you don't waste a single blissful beach day, bike ride, perfect paddle, meteor shower or brilliant sunset. Here's a list of ideas to add to your Michigan summer bucket list, all ensuring you'll have a royal summer, if you're making a castle with your bucket or checking out one of these other can't-miss outings.
1. Explore the Mushroom Houses in Charlevoix
Summer is lovely in
Charlevoix
. Hit the
Harsha House Museum
to learn how the north's rocks and boulders inspired the many whimsical designs of early architect Earl Young. Then venture as close as you may come to Middle Earth as you Instagram fanciful homes that seem to have sprung from the pages of a Tolkien novel.

2. Drive a Model T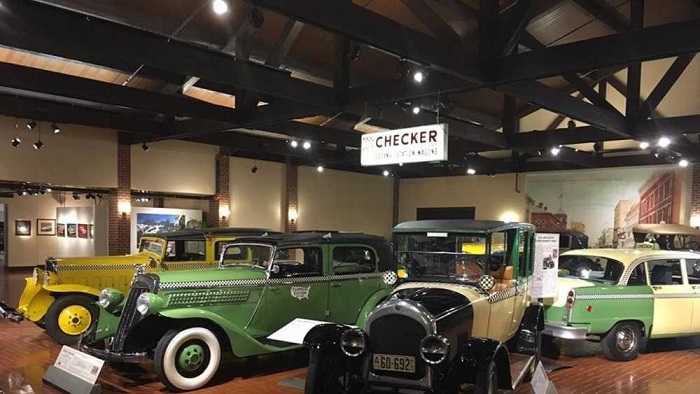 Drive an authentic Henry Ford creation at
Kalamazoo
's
Gilmore Car Museum
and its driving school. Or just sit in as you learn the story of the car's invention, one where the car was invented and made—
Detroit
's
Ford Piquette Avenue Plant
—celebrating the innovations that made the road trip a reality for all.
3. Bike an Urban Trail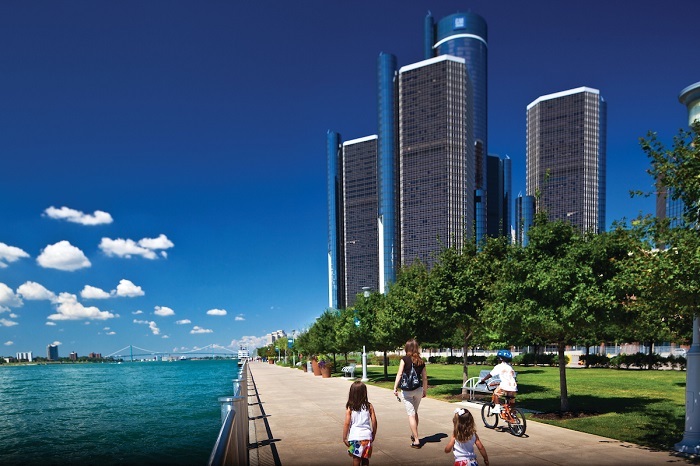 In Detroit, let a company like
Wheelhouse Detroit
lead with architecture, public art or the Underground Railroad as the trip theme. A day at the museums sounds way cooler to the kids when a bike's the transportation, and along the
Lansing River Trail
to the
Potter Park Zoo
,
R.E. Olds Transportation Museum
and
Impression 5 Science Center
. In
Grand Rapids
, a
new biking app
provides turn-by-turn guidance to downtown hotspots like the
Butcher's Union
restaurant and
The Knickerbocker
microbrewery.
4. Find Your Motown Groove
You'll belt out the road trip tunes with soul after practicing at the
Motown Historical Museum
. At Hitsville USA, you not only learn more about the spot where Michigan's classic sound began, you can even take the mic and channel the Supremes.
5. Play at a Water Park
Michigan's Adventure
—the state's largest amusement and water park—has perfected the concept with its 15 water attractions and massive twin amusement park. The Shivering Timbers roller coaster has you screaming through speeds of up to 65 mph.
6. Spend a Day Paddling a Michigan Waterway
The
Ludington State Park
Hamlin Lake Canoe Trail lets you pick up a rental at the store along the shore and follow 2.5 miles of shoreline, bayous ponds amid soaring eagles and swimming swans.
Aloha State Park
on Mullet Lake is situated in the middle of the paddle-friendly Inland Waterways, or venture to
Tawas Point State Park
, sometimes called the Cape Cod of the Midwest, to access the warm shallows of Tawas Bay. There are so many
great paddling trips in Michigan
.
7. Stay at a Winery Inn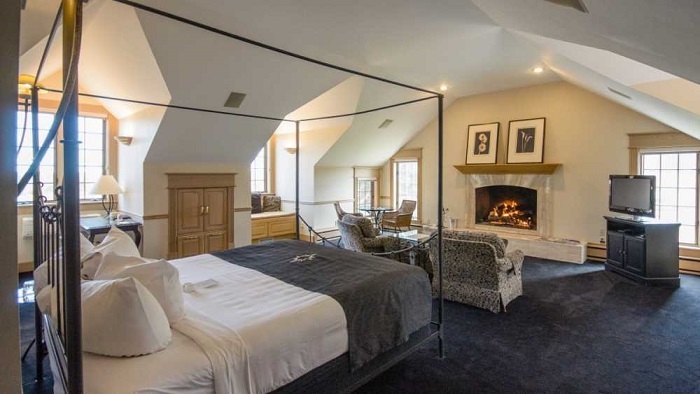 The only thing better than touring Michigan's wine country is settling in and making the winery chateau your home for the night or weekend. At stunning, hilltop
Chateau Chantal
in Traverse City, the tasting room's open on the honor system after hours.
Black Star Farms
in
Suttons Bay
has a stellar library wine reception and private breakfast for overnight guests, and
Chateau Grand Traverse
on Traverse City's Old Mission Peninsula, a bottle of wine comes with each night's stay.
8. Become Eye Level with the Eagles
At 1,328 feet above sea level,
Brockway Mountain Drive
near the
Upper Peninsula
's uppermost tip is the highest scenic roadway between the Rockies and the Alleghenies. And your view can't be beat—uninterrupted tracks of
Keweenaw Peninsula
forest, inland lakes and distant freighters on Lake Superior. Catch the ferry to
Isle Royale National Park
, 48 miles distant, or stick around and enjoy the eye level view of migrating hawks, owls and eagles.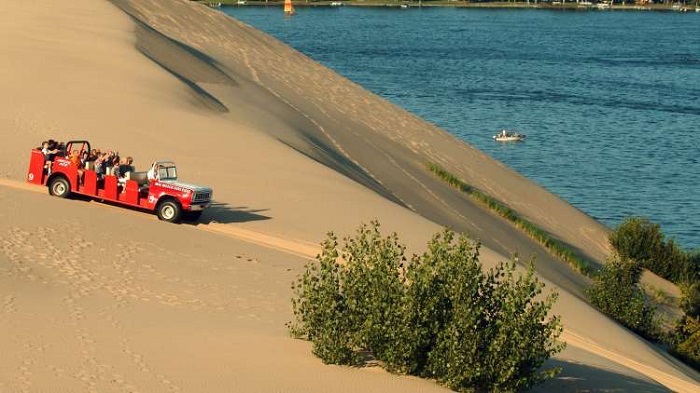 If you've never zipped in an open buggy around a 200-foot mountain of sand, or you're just reliving a childhood memory, know you'll be smiling every one of those 40 or so minutes of the trip. Head to the
Saugatuck Dune Rides Inc.
in that scenic beach town or perennial favorite,
Mac Wood's Dune Rides
in
Silver Lake.
10. Explore Shipwrecks of the Great Lakes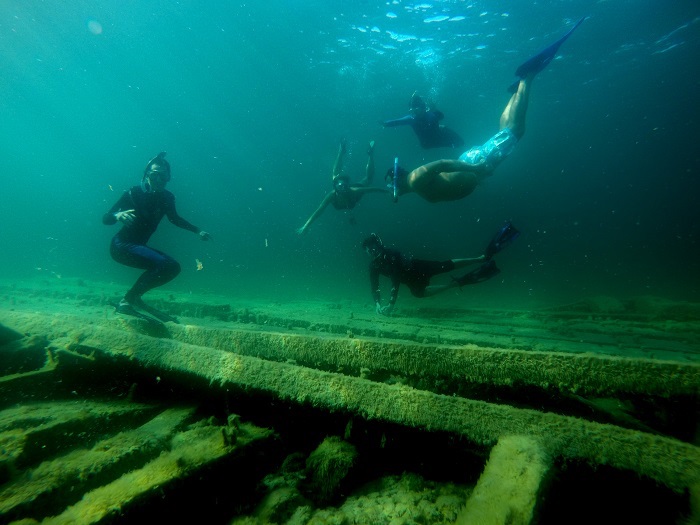 You can snorkel and dive among hundreds of wrecks perfectly preserved in the fresh waters of the Great Lakes, and you can also see them the relatively easy way—and with narration of the stories behind the wrecks—in glass-bottom shipwreck cruises. The
Thunder Bay National Marine Sanctuary's Great Lakes Maritime Heritage Center's
glass-bottom shipwreck tours takes you some notable wrecks within the 4,300 square mile preserve.
Glass Bottom Shipwreck Tours
in
Munising
floats over three Lake Superior wrecks and past the
Pictured Rocks National Lakeshore
, where mineral staining has added streaks of color to the rocky, glowing cliffs.
11. Fire a Cannon at Fort Mackinac
You won't get in trouble for it when you sign up to fire the first cannon blast of the day (for a fee) at Fort Mackinac on
Mackinac Island
. You'll reach into the supply trunk yourself to don the blue cloth soldier's hat (yours to keep) along with earplugs and tools needed to clean the cannon and tap in the charge. Then, keep the Straits area history lesson going at some of the state's best historic sites in
Saint Ignace
.
12. Wish on Falling Stars
There are so many great places for
stargazing in Michigan
. The
Headlands, an International Dark Sky Park
is a favorite spot for a serendipitous showing of Northern Lights or other celestial happenings teamed with star stories on the beach.
13. Tour the Beach Towns Along the Vintage West Michigan Pike
Summer is meant to be experienced on a 200-mile stretch of wide sandy beaches accented by amusement parks, dune buggy rides, galleries, shops, festivals and food in iconic vacation towns like Grand Haven, Holland, St. Joseph, Saugatuck and more. There's an abundance of
scenic spots along the West Michigan Pike
.
14. Go to an Art Festival
The
Ann Arbor Art Fair
—so big it's now four fairs in one—is not to be missed. Art of the film sort is featured at the
Traverse City Film Festival
, where filmmaker panels, discussions and schools round out a week of internationally-curated films.
15. Visit a Lighthouse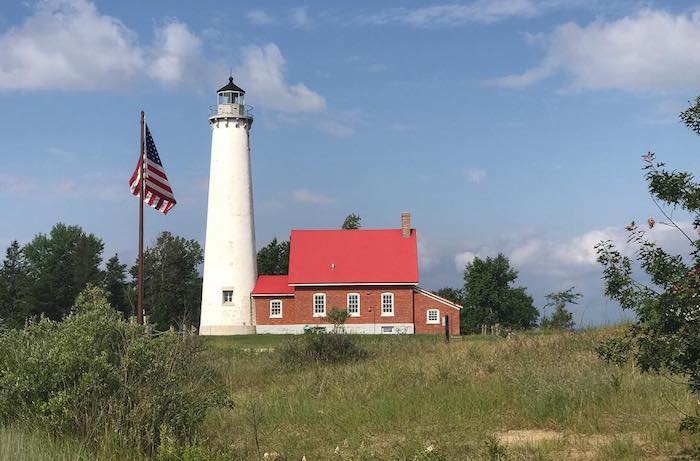 And spend the night! Michigan has
more lighthouses than any other state
as well as the rare chance to be a volunteer keeper or spend the night as a lighthouse Bed and Breakfast guest. Keep a Lake Huron Light at the
Tawas Point Lighthouse
or at
Forty Mile Point Lighthouse.
Want to just stay the night? Check out pretty
Point Betsie Lighthouse
in Frankfort or the
Big Bay Point Lighthouse
in the Upper Peninsula.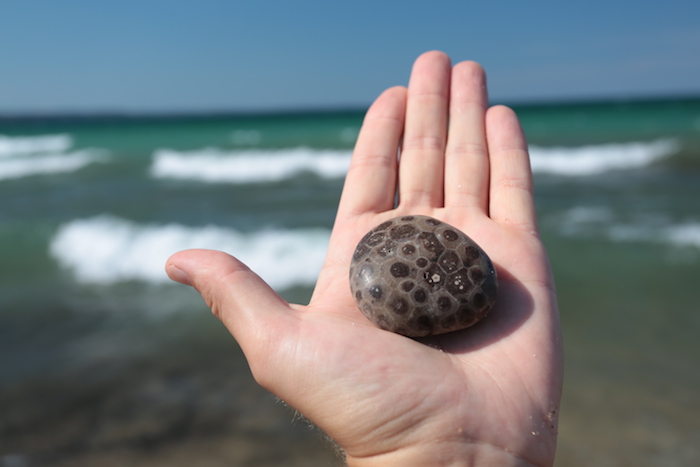 Petoskey State Park just outside the aptly named city of
Petoskey
makes for surprising success in the hunt for Michigan's state stone. Find elegant gifts from stones others have found—or a DIY polishing kit—at downtown shops. For agates,
Grand Marais
in the Upper Peninsula is well situated on a Lake Superior beach part sandy, part filled with colorful rock treasures. The
Gitche Gumee Agate and History Museum
is great for its impressive mineral collection and hunting inspiration.
17. Set Sail on a Tall Ship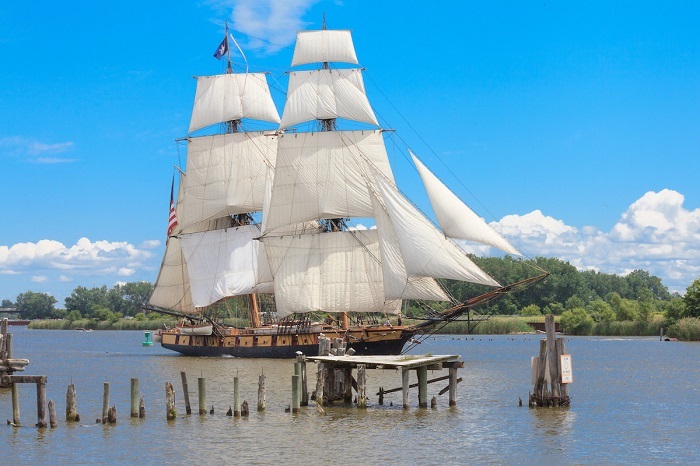 Sail one of the schooners named
The Appledore
out of
Bay City
away from city lights to a sky filled with stars on a night sky trip, or opt for dinner sails, family ecology or storytelling of local legends. The
Tall Ship Manitou
in
Traverse City
themes its trips around ice cream, music or more, or spend the night on a bed and breakfast sail.
Friends Good Will
in
South Haven
has options too, including the 1 ½ hour "pirate chaser" on the 1810 replica sloops.
18. Take a Mountain Adventure
Mount Bohemia
is known for its black diamond ski challenge, but it's just as fun to see those extreme ski slopes transformed into mountain lodge ski view. New packages let you stay on the slopes and have extreme summer adventures as you kayak
Lake Superior
or mountain bike on
Keweenaw Peninsula
trails.
19. Drink a Michigan Craft Beer in Beer City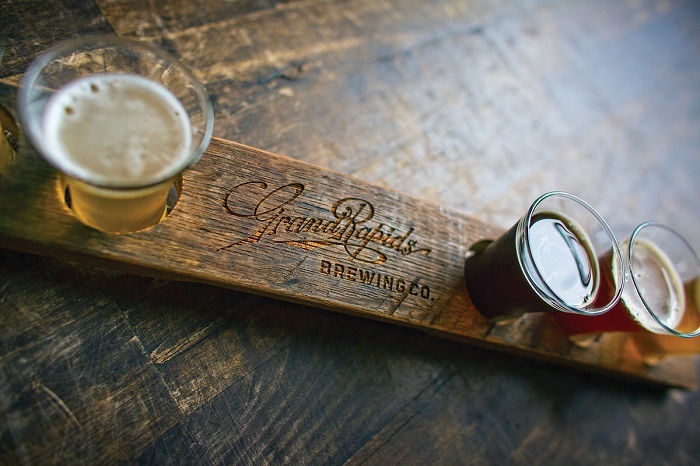 Grand Rapids isn't Beer City USA for nothing. Visit Belgian-inspired Brewery Vivant, a sustainability leader in a former chapel that offers tastings with its tours, or settle in for a patio afternoon or tour (with inspiring story) of Founders Brewing Company—the country's fastest growing microbrewery. Gravity Taphouse Grille specializes in fun pairings of food and craft beer. And that's just the beginning. Mark each off your "Brewsaders" passport and visit more until your free t-shirt is earned.

20. Snag a Salmon or Reel in a Walleye
A day on a Michigan Great Lakes fishing charter one not to be forgotten. The Manistee area is known for its many Lake Michigan charter fishing options, or venture to Saginaw Bay, your stop for walleye.

21. Try Stand Up Paddleboarding in Detroit
The Detroit waterfront is one of the hottest, if not most unexpected, spots for kayaking and stand-up paddleboarding. Get a guide if you're at all hesitant, and explore Detroit's Eastside canals from on on-water vantage point, or take a tour that heads into the Detroit River and around its iconic islands, like Belle Isle. Detroit River Sports even offers "paddle to table" tours that highlight the city's burgeoning culinary scene.

22. Eat and Support Local
Hita U-Pick for the best fruit, juicy and ripe, in a state known for its agricultural bounty. You'll find wild blueberries in Paradise, or hit up Southwest Michigan's beach towns, where inland just a bit lie some of the state's top fruit-growing areas. Visit Fruit Acres Farm & U-Pick in Coloma for a hay ride to peaches you can pick, or join the International Cherry Pit Spitting Championship in early July (before or after picking from the bounty) at Tree-Mendus Fruit Farm in Eau Claire.

23. Camp – a new way
The state of Michigan has 100 parks and recreation areas with a combined total of 13,500 campsites—plenty of variety to choose from! Or go "glamping" at a spot like Uncle Ducky's Paddlers Village in Munising, where the shoreline yurts keep you warm and cozy as you fall asleep to the Lake Superior lullaby.

---